Shawn Porter believes he should get a big fight with Terence Crawford, and the former IBF and WBC welterweight champ feels he would give Crawford as hard a time as he gave Errol Spence when he fought him.
Fans everywhere want to see a Crawford-Spence showdown and Porter himself wants to see who is the better fighter of the two. Porter, speaking on The AK & Barak Show, said that for him, it's a case of, 'okay, you've been in the ring with Spence, now, go get Crawford.'
It seems a natural fight to make while we continue to wait for the big one between Spence and Crawford (if we ever get to see it). Porter always brings the heat; he is almost always in nothing but great action fights, so why doesn't Crawford take this fight? It's not as though Crawford, last seen stopping a faded Kell Brook, has any other big fight lined up.
"It's Terence Crawford. It's something about him and that fight," 33-year-old Porter said. "I think that fight is great. There's a big argument between who's better – Terence Crawford or Errol Spence? So that's why, for me, it's like, 'okay, you've been in the ring with Errol Spence, now go get Terence Crawford.
I already fought Errol Spence, and I think that everybody still feels like he's the best welterweight in the world. Shawn Porter is not even a half step behind him. Shawn Porter is running pace and pace."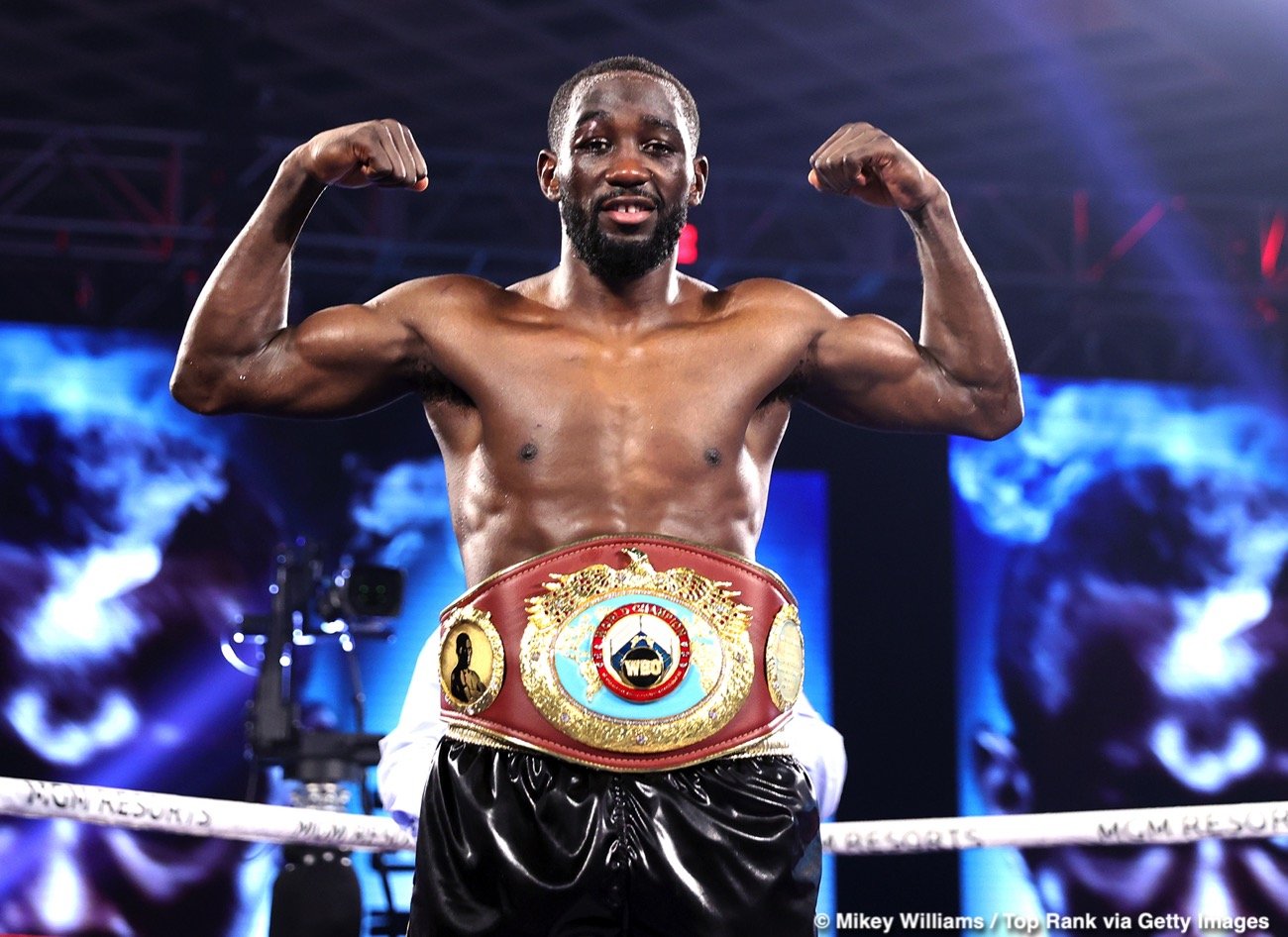 As special as Crawford is, it's entirely possible Porter, with his sheer strength and aggression, could push "Bud" harder than the reigning WBO welterweight champ has ever been pushed in a fight. Again, unless we got a Crawford-Spence fight, who wouldn't want to see Crawford-Porter next? Porter is currently ranked at #1 by the WBC, and he is #1 with the WBO.
Porter, 31-3-1(17) and never stopped, says his dad is still working behind the scenes in an effort to make the fight.
"I have not given up on that fight," Porter said, referring to the fact that he was very much insulted by a $1million offer for the fight. "I've had conversations with my dad, and I'm like, hey, go get that fight. That's the fight for me. My dad's working."
Whether or not Porter is able to get himself a pay increase, there are plenty of fans who want to see him rumble with Crawford. And the way "Showtime" goes about his business, it would perhaps be just that, a rumble.