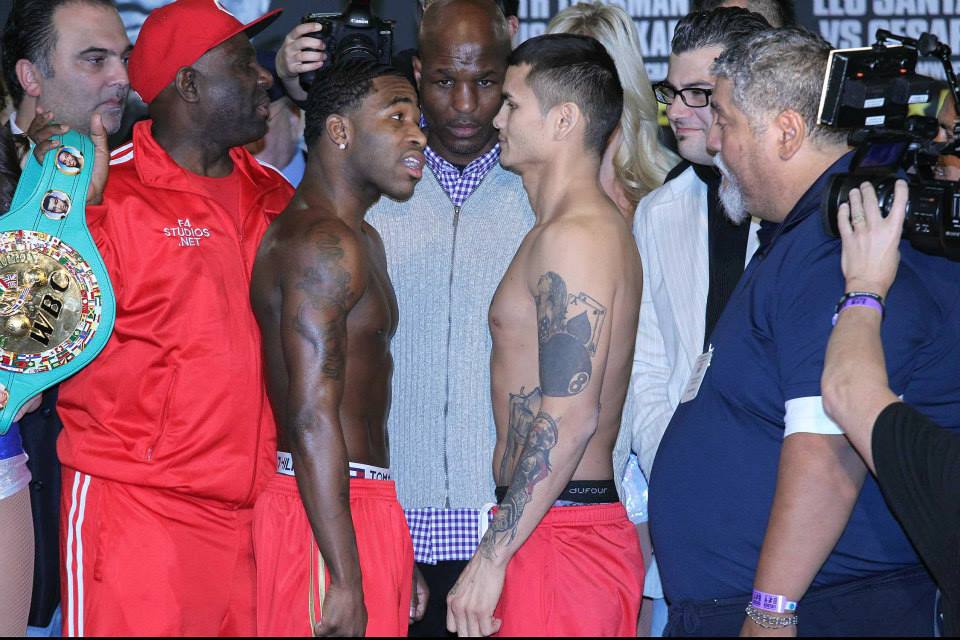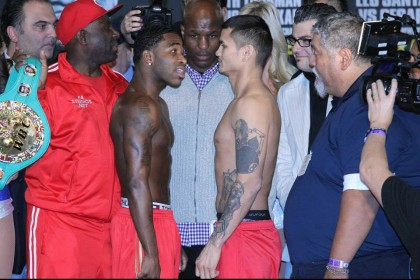 This afternoon from the Farmers Market in downtown San Antonio, Texas, WBA Welterweight Champion Adrien "The Problem" Broner and former IBF Junior Welterweight Champion Marcos "El Chino" Maidana participated in the official preliminary weigh-in event and posed for the capacity filled venue of media members and fight fans.
On the eve of the highly anticipated main event of the evening, the defending champ seemed jovial and relaxed as he stepped onto the commission scale. Sporting a pair of shades, the reigning title holder began shadow boxing after he weighed in at a healthy 144.4 pounds.
When Maidana stepped onto the scale, "The Problem" began talking to the Spanish speaking Argentine fighter. Seemingly unphased by the inaudible banter, "El Chino" Maidana weighed in at approximately 146.2 pounds. Both men appeared to be full of energy and didn't show any signs of dehydration.