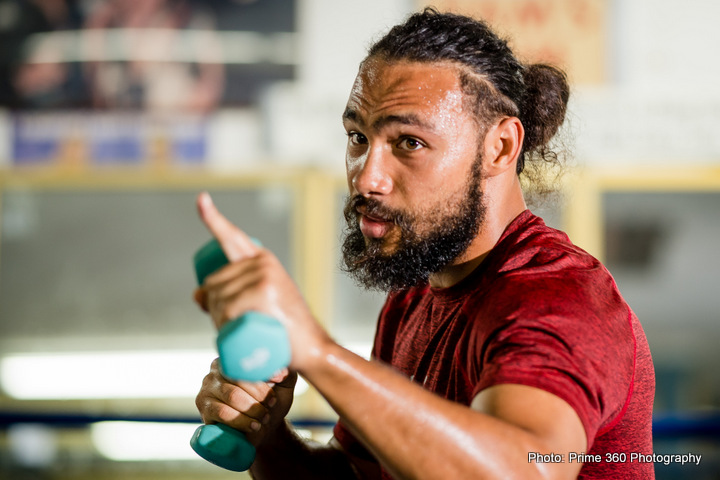 Today, the welterweight division is as hot as can be and the weight class is almost certainly THE most talent-rich and exciting in boxing right now. Back in the glory days of Sugar Ray Leonard, Thomas Hearns, Marvin Hagler and Roberto Duran, there were 'Four Kings,' greats who all fought one another, over a number of weight divisions.
Today, the welterweight division can boast 'Three Kings,' and one of them has not even boxed at 147 yet. Errol Spence, unbeaten champ, Keith Thurman, unbeaten champ, and Terence Crawford, unbeaten pound-for-pound No-1 in the opinion of many. Which of these three hugely talented fighters will emerge as the very best should they all fight one another?
Spence is a slick, aggressive-minded southpaw, Crawford is adept at switch-hitting and he also is ultra-slick, while Thurman might just be the biggest puncher of the three men. With their respective styles, their strengths and weaknesses (not that we've seen much if any of these from either fighter) these three cannot final to give us great, great fights as they all battle for supremacy the way Leonard/Hearns/Hagler and Duran did throughout the 1980s.
Thurman is set to return from injury soon enough, while Crawford must win his first title at 147 – by beating the tough, determined and proud Jeff Horn in April (is Horn perhaps worthy of being called 'The Fourth King?' Certainly if he beats Crawford he will be). And Spence, he just wants to bag himself the big, big fights.
Between them, these three (or four) fighters might just rekindle enough of the 1980s welterweight glory days to make us all cheer. Who is the best out of these three (or four)? It sure is going to be exciting finding out. These men HAVE to duke it out, and soon.
2018 and 2019 could, should, prove to be massive for the welterweight division and for the man who emerges triumphant from what could prove to be as many as three, four or five epic showdowns. My money's on Spence rising to the very top of this small number of exceptional fighters. How about you?