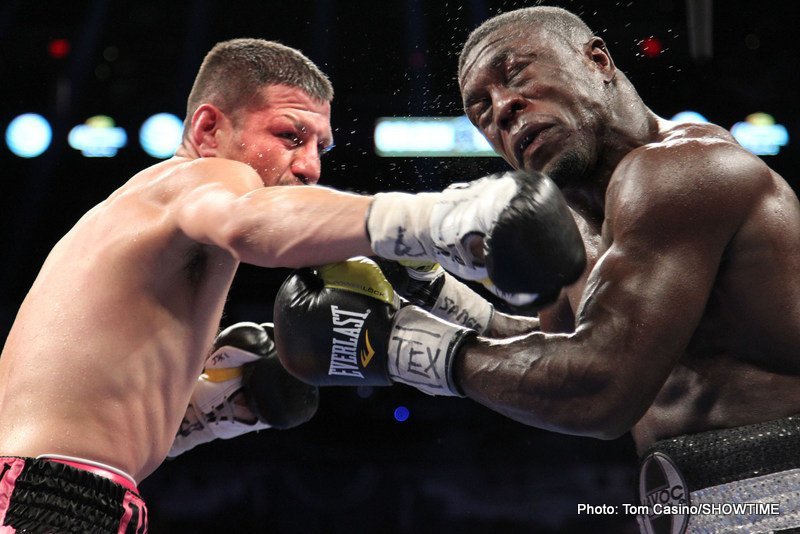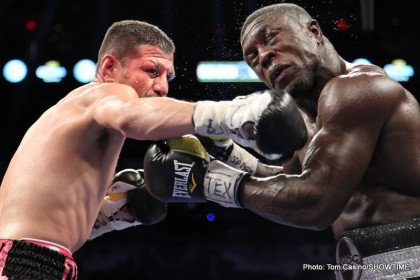 Kevin O. (Aventura, FL): Is it safe to say that Andre Berto is now done as a fighter? He has changed trainers and I don't know of a way that any one out there can rebuild him at this stage to make him a top contender. What are your thoughts?
Vivek W. (ESB): I've been asked this question by almost every fight fan that I know and to be very truthful, it's a very easy question to answer. For starters, when people ask me should he retire? I can address that one very easily in saying "NO". There are several fighters around the sport who one can argue should, but the reason that I argue he should not is because he has a ton of heart, which means win, lose, or draw, he will make for competitive fights. Fight fans want to see competitive fights. You may enter that competitive fight knowing what the outcome is when he's facing a perennial contender, but you know that he has just enough ability to land his shots and make it interesting before he ultimately gets bust up in the face and takes an "L".
Read moreLeft-Hook Lounge: Duran/Mayweather, Andre Berto & Keith Thurman!!!