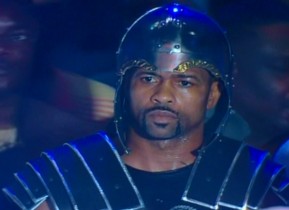 16.07.07 – By Geoffrey Ciani: * It was sad watching Arturo Gatti on the receiving end of yet another brutal beating. It just goes to show that there are only so many wars one body can handle. Gatti is clearly long-past his sell-by date. Thank you for all the memories, Arturo. Please hang 'em up for good and please do not attempt anymore ill-advised comebacks.
* Former great Roy Jones Junior and rising middleweight contender John Duddy both won their respective bouts this past Saturday night. Both of these fights were aired on separate pay-per-view broadcasts on the same day HBO had a free fight card featuring superior bouts. It will be interesting to compare these numbers when the final tallies are released. I wouldn't be the least bit surprised to discover Duddy's bout outsold Jones's.
* Comparing and contrasting different eras is a difficult venture, but I am fairly certain that nobody will ever surpass "Sugar" Ray Robinson atop the all-time pound-for-pound chart. It certainly appears that Robinson will be the number one pound-for-pound fighter of all-time for all-time.
* I was very impressed with Paul Williams this weekend. Standing over six feet tall, he has freakish height for a welterweight. Combined with his incredible work output and the fact that he's a southpaw, he presents an extraordinary challenge for anyone south of the middleweight division.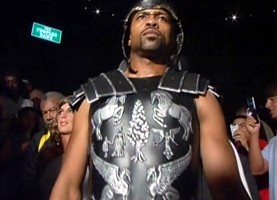 * I'm not usually one to make bold predictions, and I would never count out a talented fighter like Winky Wright, but for some strange reason, I have a hunch that Bernard Hopkins is going to take Winky to school in their highly anticipated showdown this upcoming Saturday. I like Hopkins via decision.
* I was thoroughly impressed by the ease with which Wladimir Klitschko avenged his loss to Lamon Brewster. Right now, there can be no doubt Klitschko is head-and-shoulders above the rest. Barring a rematch with Sam Peter (or possibly a rematch with Corrie Sanders), I'm not sure anyone has the tools to compete with this latest version of Wladimir. The scariest part is he still seems to be improving.
* All of a sudden, the cruiserweight class may possibly emerge into one of the more exciting division's in boxing. With names like Jean Marc Mormeck, Steve Cunnigham, O'Neil Bell, Enzo Maccarinelli, and newcomer cruiserweight, Tomasz Adamek, the division has a lot of potential.
* Former heavyweight contender David Tua has finally scheduled another bout in his most recent comeback. He is slated to face off against Saul Montana on August 18 at the South Town Exhibit Center in Utah. If Tua is serious about his latest run, he needs to be more active. I'm always baffled when fighters on the comeback trail refuse to follow the "Foreman Blueprint".
* No matter how many times I watch the bout between Marvelous Marvin Hagler and "Sugar" Ray Leonard, I always score it the same way: 115-113 in favor of Hagler.
* When WBO champion Sultan Ibragimov squares off against WBA champion Ruslan Chagaev, it will be the first ever unification bout between two heavyweight southpaws.
* For anyone interested in reading about boxing history, I highly recommend Mike Fitzgerald's book The Ageless Warrior: The Life of Boxing Legend Archie Moore. It's a fantastic book and a must-read for any die hard fan.
* If there's one fight I'd love to see before the year ends, it's a showdown between reigning pound-for-pound king Floyd Mayweather Junior and former pound-for-pound king "Sugar" Shane Mosley.
To contact Ciani:
geoff@eatthemushroom.com
To read more by Ciani, please visit The Mushroom Mag:
http://www.eatthemushroom.com/mag