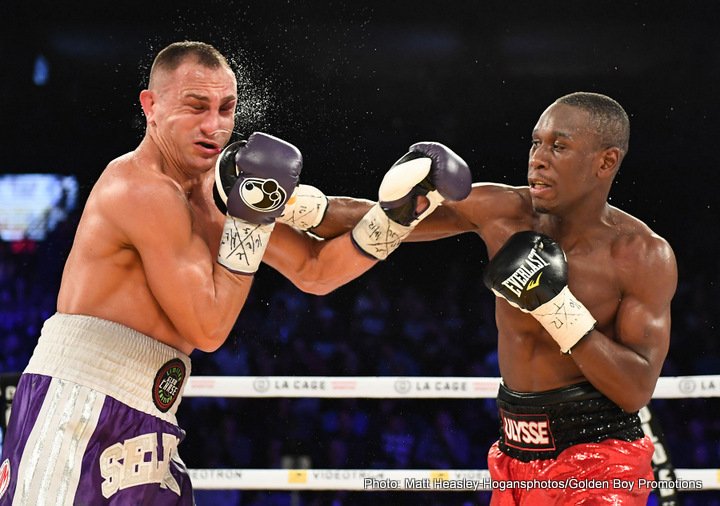 Light welterweight Yves Ulysse Jr. (14-2, 9 KOs) gave previously unbeaten Cletus Seldin (21-1, 17 KOs) a boxing lesson in knocking him down 3 times in winning a one-sided 10 round unanimous decision on Saturday night at the Place Bell in Laval, Quebec, Canada. The scores were 99-89, 99-89 and 99-89. Seldin was dropped in rounds 1, 2 and 3.
This fight was all about the speed difference between the 2 fighters. The 29-year-old Ulysse Jr. was just so much faster than the glacially slow 31-year-old Seldin. That was the main difference in the fight.
Ulysse Jr. had Seldin looking hurt in rounds 8 and 10. Seldin took the shots and kept coming forward, but he was an easy target for Ulysse Jr.