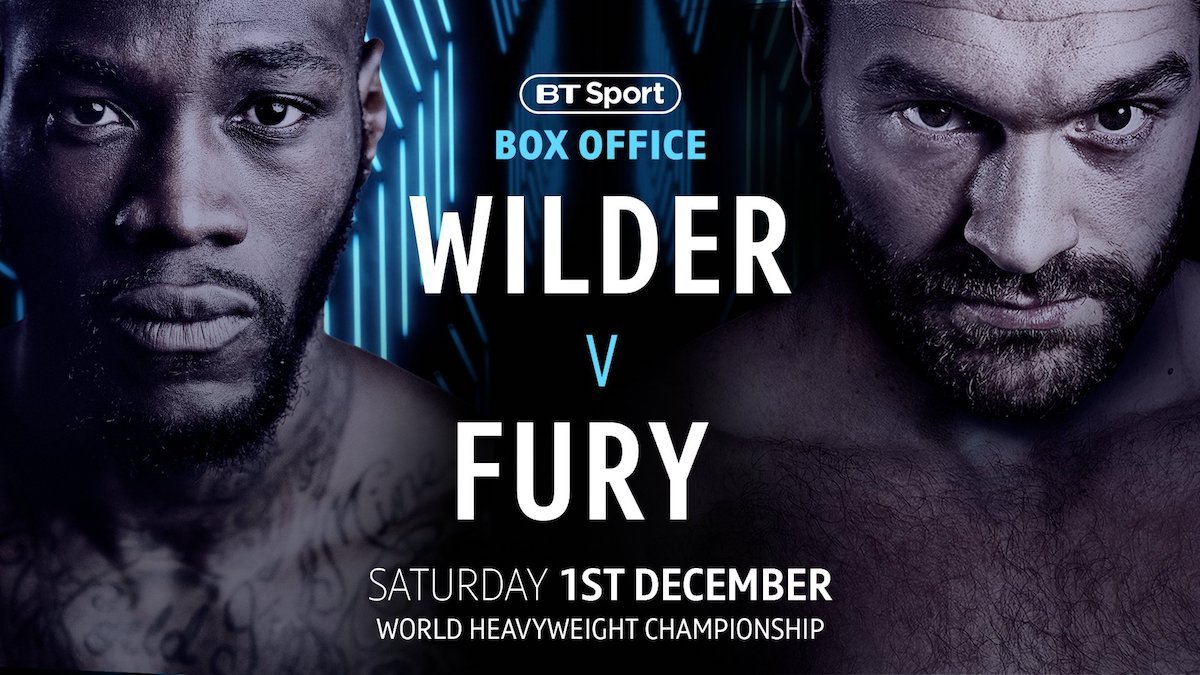 As fight fans know, The Staples Centre in Los Angeles has been officially named as the venue for the hugely intriguing December 1st heavyweight match-up between WBC ruler Deontay Wilder and lineal champ Tyson Fury. Las Vegas and New York were in the running to play host to the fight, but in the end, the building superstar Oscar De La Hoya christened with his first fantastic (but losing) battle with Sugar Shane Mosley won the fight.
But is Los Angeles really the best place for this fight? Fury is from the UK and he has boxed just once before in the US and has next to no following there, while Wilder is from Alabama and he has fought most of his big fights in New York. With this stated, will the December 1st fight sell out The Staples Centre? Will it even come close to doing so? We'll have a better idea when the ticket prices are announced, but with a capacity of around 19,000 for a boxing match, it might prove a stretch for Wilder and Fury, neither of them approaching anything like superstar status, to pack the place out.
The Staples Centre has not actually hosted too many big world heavyweight title fights. The two biggest heavyweight rumbles to take place there were the classic Lennox Lewis-Vitali Klitschko war from 2003, and the Vitali Klitschko Corrie Sanders slugfest from 2004. It has been the lower weight-class fights that have filled out the famous arena.
De La Hoya always brought a massive crowd to The Staples Centre, seeing as how "The Golden Boy" is from East L.A. Other great fighters to have performed at The Staples Centre include Bernard Hopkins, Roy Jones, Manny Pacquiao, Erik Morales and Marco Antonio Barrera.
Wilder, 40-0(39) and Fury, 27-0(19) will have to go some to top the action fights/nights these great lower weight stars gave us. Would Vegas or especially New York have actually been a better choice of venue for this one? Wilder has a decent following in New York (at least compared to in L.A) and British fans wishing to travel for the fight would perhaps have been more inclined to do so if the fight was going down in New York. Will Fury's fans make the long haul from the UK to the West Coast of America?
Well see soon enough, and hopefully this fight does pull in a large crowd. A sell-out seems doubtful though, unless the cheap tix go for around $150 or less, and the ringsiders can get in for no more than $500.
Anything more expensive, and there could well be the need for a large curtain or partition being placed in the middle of the arena that night (in a month when there will be a veritable ton of big fights taking place). That or a lot of empty seats will be observed on TV on December 1st.
Wilder-Fury figures to do well as a TV fight, and this is likely where the main revenue will come from. Going out on Showtime P-P-V in the US and on BT Sports Box-Office in the UK, fans will be interested in seeing what the price-tag will read.
As for how exciting the fight could be, well, anything is possible with the big men, and Wilder, with his raw power, has rarely been in a dull fight. Let's hope for some fireworks on December 1st, whoever wins.