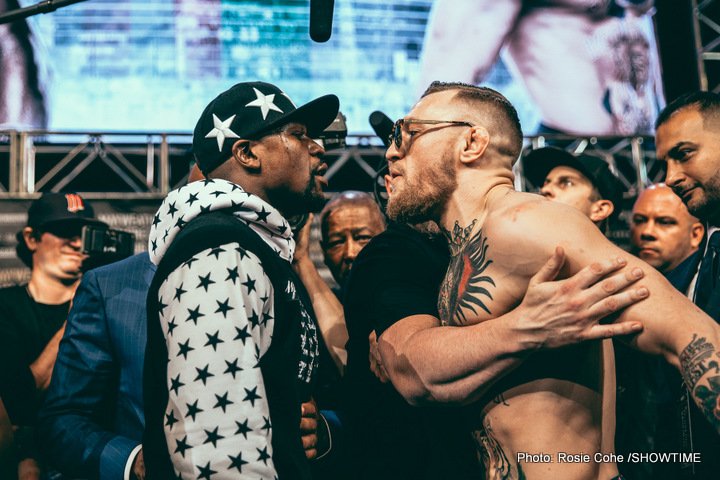 With less than two weeks to go until the "Super Fight" between Floyd Mayweather, 49-0, and Conor McGregor, 0-0-0, we still do not know who the third man in the ring will be in Las Vegas. But we now know who will not be working the fight: the oft-criticised Kenny Bayless.
As per a piece in the Los Angles Times, Bayless has been informed he will not be working the heavily hyped fight, simply because he was critical of the fight a while back when speaking with the media. Bayless, in speaking with the media a while back, said he wouldn't want to see a Mayweather-McGregor fight: "It's two different sports," the ref said. "What would be the point?"
Upon hearing this, McGregor said that Bayless could not now be involved in the fight. However, his removal had nothing to do with McGregor, Bob Bennett of the Nevada State Commission told The LA Times yesterday.
"Conor McGregor had nothing to do with Kenny Bayless' removal," Bennett said. "Kenny Bayless was removed because of the comment. Based on his comment – he shouldn't be talking to the media unless it's something mundane, like how an official works – he was removed long before McGregor said anything."
Bennett added how he feels Bayless is a fine referee – "I don't think he's prejudiced towards Mayweather or anyone else" he said – but that the negative statement Bayless made rules him out. Some fans, Mayweather and Bayless critics, may well be pleased by this news. Bayless has worked over a dozen Mayweather fights, many of them over recent years, and he has been criticised by some fans who felt he was biased towards Mayweather.
As for who the third man in the ring will be on August 26, a decision is expected to be made tomorrow (Wednesday) morning – Robert Byrd and Tony Weeks are thought to be candidates for the job. This same day and time, the three judges for the most talked about fight of the year will also be selected and announced to the world.