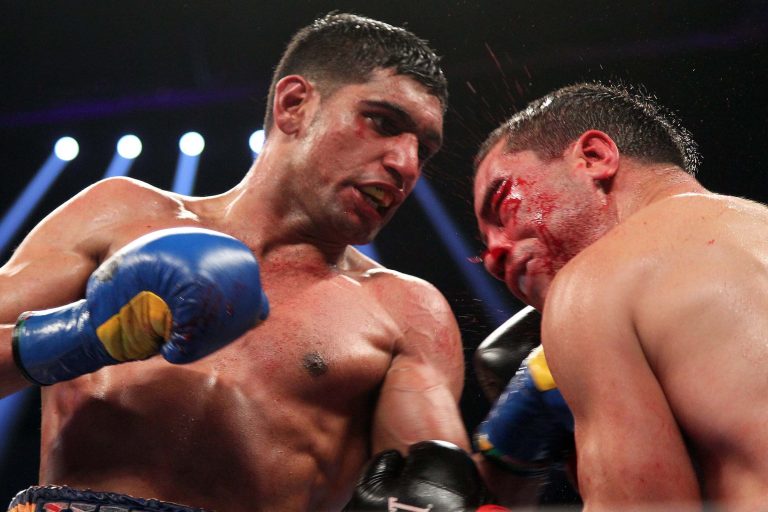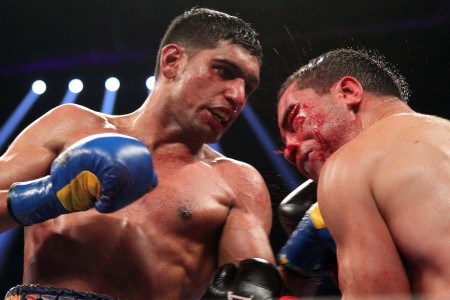 British boxing legend and former light-welterweight king Ricky Hatton is one of a few experts who likes the idea of superstar Floyd Mayweather making his next defence against Amir Khan. Hatton, writing in his debut column for The Manchester Evening News, says he feels Khan is one of just a handful of fighters who can match Mayweather for speed.
"Amir deserves his shot against Floyd," Hatton wrote. "It is a career-defining fight and would be his biggest payday, so he's definitely got to go for it. Amir lost to Lamont Peterson and then Danny Garcia, but he'd reached the top. He doesn't need money, he needs a challenge – and you cannot get bigger than Floyd. The one thing that comes to mind with Floyd is his defence. He can attack, but he prefers to defend, sit on the ropes. I can't remember too many fights where he's had to go on the front foot and attack.
"Amir's one of the only fighters who can match Floyd for speed. If he's on the back foot, he can make Floyd the hunter, rather than jumping down his throat like I did and so did Miguel Cotto. How will Floyd react to that? The last time he had to be on the attack was against Zab Judah in 2006 and he struggled for the first few rounds. I just wonder what would happen if Amir makes him come out. Six rounds could fly by very quickly."
Hatton, who makes some good points (Zab was doing well against Mayweather before the low blow saw to it that the fight went crazy!), didn't go as far as to tip Khan to score the stunning upset, yet he clearly wants to see his countryman get his chance. A number of fans are against a Mayweather-Khan match-up, claiming Khan has not earned the opportunity. But Khan has good wins over the likes of Paulie Malignaggi, Judah and Marcos Maidana. Would it really be such a bad idea for Mayweather to test his own speed with that of Khan?
Meanwhile, Hatton also gave his pre-fight take on Kell Brook's important fight with Vyacheslav Senchenko next Saturday. Hatton knows Senchenko very well having been KO'd by him last November, and he takes Brook to "have to go through some scary moments in the fight, but win the bout on points."
Brook has gone on record as saying he wants a stoppage win on October 26th.