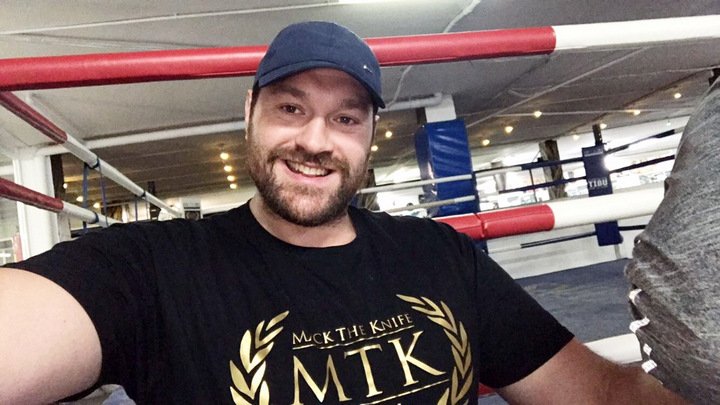 Inactive (for two years, four months and counting) ex-heavyweight champ Tyson Fury has been talking – again. The latest quite outlandish claim from the unbeaten former champ who last boxed way back in November of 2015, is how he has set himself the challenge of breaking the incredible 25 consecutive heavyweight title fight retentions achieved by the immortal Joe Louis.
From 1937 to 1949, "The Brown Bomber" ruled the heavyweight division, seeing off no less than a quarter of a century of title fight challengers (were it not for the intervention of WWII, Joe would have made even more title fight defences). For many historians this incredible record will never be broken, not by a heavyweight anyway. Yet the ever-vocal and boastful Fury has put out a message on social media saying that this is his latest challenge.
"I've just set myself a goal of beating the great Joe Louis's record of 25 title defences," Fury said on Instagram. "Wladimir Klitschko almost beat Joe Louis' record until I beat him. Even if I have three fights a year, I've beaten him. It's a hard challenge but I've never set a challenge I didn't make. If anyone is capable of doing it, I'm capable."
Big words indeed for a fighter who hasn't fought for so long (and who still does not have an official date or opponent for his much promised ring return) and who has yet to make a single heavyweight title defence. Three fights a year, for the next eight (and a bit) years, is some schedule – one that seems all but impossible to meet these days.
Even if Fury does return, and even if he did then try and fight that often for that long a period, there is every chance Fury would be beaten somewhere along the road before he even got close to reaching Joe's fantastic record. Fury is good, yes (or at least he was; nobody knows how much he will have left after having had such a long layoff and after piling on so much weight), but nobody but himself is saying he is unbeatable. Can you really see Fury reaching 50-0 as a pro?
Still, say this for Fury: as an inactive fighter he sure knows how to get people talking and how to keep his name very much out there.