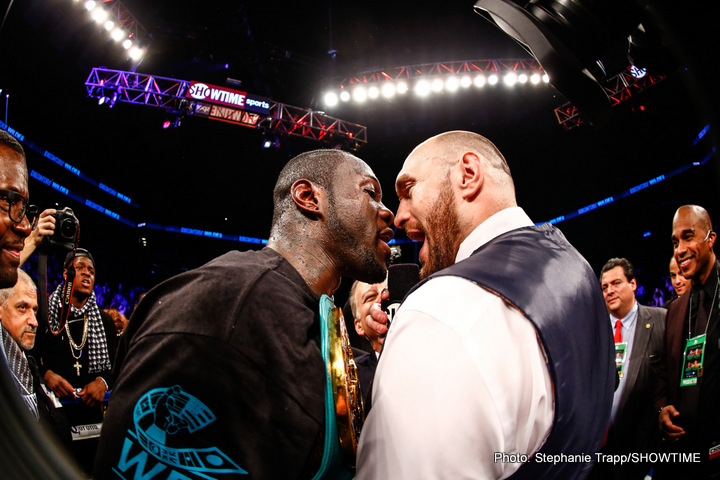 There is no venue, there is no opponent and there is no guarantee, but unbeaten former unified heavyweight king Tyson Fury yesterday tweeted how he will be returning to ring action on May 13, and that he is working with promoter Frank Warren on who his opponent might be.
Fury, the most controversial and highly publicised heavyweight boxer since Mike Tyson, has been through everything since beating Wladimir Klitschko in November of 2015 – including depression, a drugs habit, weight problems and a complete lack of desire to train – but he has announced his date of intention as far as his ring return.
Fury, if he's in shape and ready to fight, will be a welcome addition to a weight class that has seen its share of craziness over the last year or so: Tony Bellew, Joseph Parker, Dillian Whyte and Jarrell Miller – all are names now, of which none were remotely on Fury's radar at the time of his win over Klitschko. But if the May return does take place, any of these fighters, and a good deal of others, would make great opposition for the self-styled "Gypsy King."
Who would YOU like to see Fury, 25-0(18) face in his ring comeback?
Dillian Whyte.
The vocal Brit is coming off a thrilling win over Dereck Chisora, and Whyte is aiming to both win a world title and take on the world's best. Could Fury silence the brash Londoner?
Tony Bellew,
This one would be absolutely – absolutely – massive! We've seen shocking match-ups announced before, and this one, in light of Bellew's win over David Haye, would break all British records in the shock-factor stakes. Who wouldn't want to tune in if these these two buddies got it on!
Jarrell Miller,
Miller, one of the best and most outspoken unbeaten American heavyweights, is aching for his big-fight opportunity. Could "Big Baby" make Fury cry or would Tyson put another upstart in his place?
David Price,
Wow, would this fight sell. In spite of Price's recent loss to (Fury KO victim) Christian Hammer, a return meeting of the amateur rumble Fury and Price had way back when (won by Price) would be a sensation for British boxing. And Price, with his career in tatters, just might take it!
Antonio Tarver,
The former star who has never been stopped during a long, long career and who craves a big heavyweight chance of a fight, would almost certainly jump at the chance to face a a "fat" and returning Fury. And with the guaranteed battle of words, this fight would sell!
But first, let's see if Fury can really get himself in shape to fight anyone.