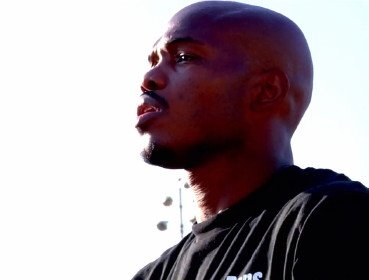 By Rob Smith: WBO welterweight champion Tim Bradley (29-0, 12 KO's) will be back in the ring on December 15th in a fight that will be taking place at Madison Square Garden in New York against one of three possible opponents, according to RingTV. One of the guys that the 28-year-old Bradley could be facing is #2 WBO light welterweight contender Ruslan Provodnikov (22-1, 15 KO's).
That's not exactly appealing choice for Bradley, because he was hoping he could get a big named opponent to fight him next. However, he was passed over by Manny Pacquiao due to a number of factors, one of which was the low PPV totals that his fight with Pacquiao brought in last June.
Provodnikov has been underwhelming against journeyman like DeMarcus Corley and contender Mauricio Herrera. Provodnikov lost to Herrera, and I thought he deserved to lose to Corley last December. It's a winnable fight for Bradley, and it should guarantee that he'll be available for a fight agaisnt Pacquiao next year if his promoter Bob Arum is interested in putting him in with Pacquiao.
Bradley recently mentioned wanting to fight Floyd Mayweather Jr. for his next fight but that's probably not a realistic option for him. Mayweather chooses mostly popular fighters and he'd have to be in a charitable mood to want to fight Bradley. It would be interesting to see Bradley and Mayweather fight, but only in how well Mayweather does against him compared to Pacquiao.
Bradley's promoter Bob Arum seems to have an angle he's thinking of for why he's putting Bradley in New York. It's got to be a popular New York fighter that Arum will be looking to match Bradley with in the near future. It won't be for this fight in December, but Arum could be thinking in terms of possible fights between Bradley and Paulie Malignaggi or even Miguel Cotto.
Bradley is an easy mark and Cotto might be interested in destroying him if Bradley is okay with fighting at 154 lbs. I don't see Malignaggi agreeing to fight Bradley unless Arum throws a lot of cash at Malignaggi. It still probably won't happen due to Malignaggi fighting for Golden Boy Promotions.