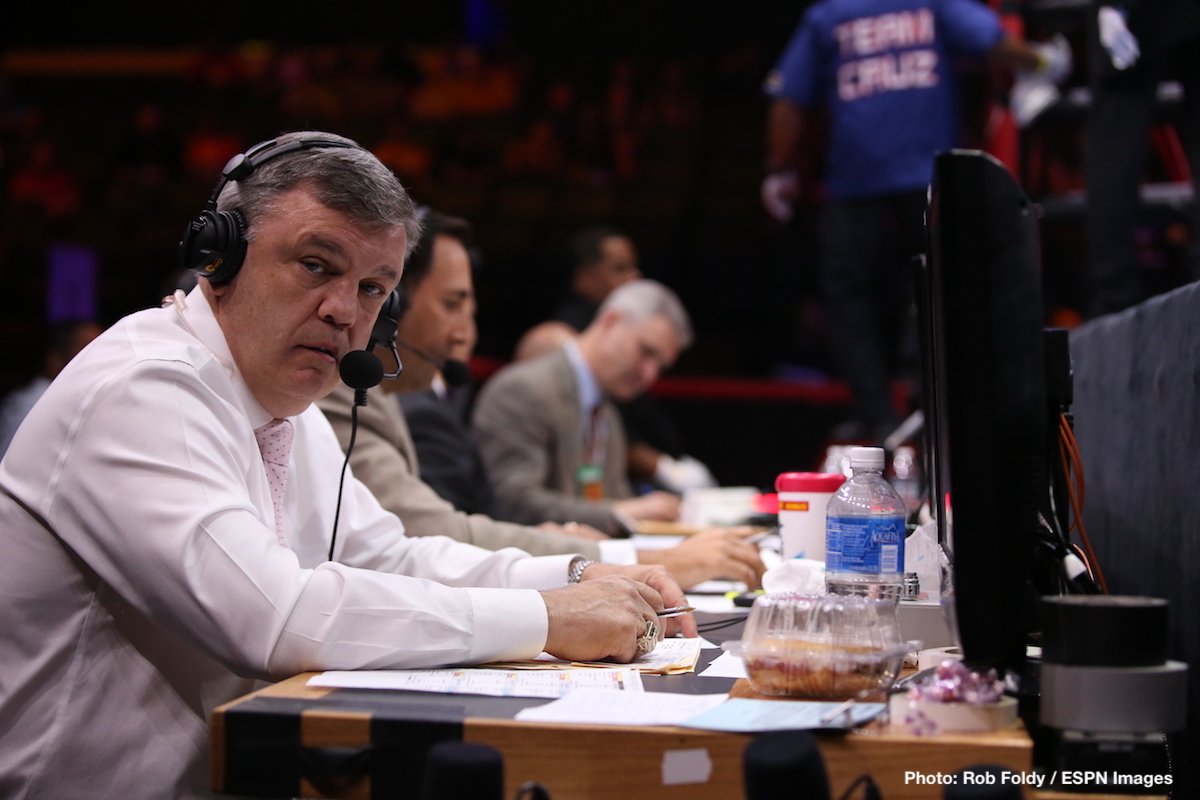 How different might Mike Tyson's career have been had Teddy Atlas been holding the reigns right the way through? As fans of "Iron Mike" know, Atlas was a major force in the guidance of the teenage Tyson, before the legendary Cus D'Amato kicked Teddy out (according to Atlas, for taking Mike's side when the young protege "propositioned" a minor who Atlas was related to) back in the early 1980s.
Tyson was then trained by Kevin Rooney, with Cus providing his words of wisdom until his 1985 passing, and Atlas has pretty much been a Tyson critic ever since. Perhaps rightly, perhaps wrongly, Teddy has been there to point a finger whenever Tyson has imploded; suggesting that he knew all along how Tyson's mental make-up never permitted "Kid Dynamite" to get going, or get through, when it got tough. Tyson today is revered by millions, yet many experts agree with Atlas: Tyson was great only as an 'on top fighter,' not as an all-round great, not as a man who could take it as well as give it.
It's true Tyson lost most of his biggest, and most testing, fights – to Buster Douglas, to Evander Holyfield (twice; Atlas predicting ahead of the infamous "Bite Fight" rematch that Tyson "will try and get himself disqualified because he knows he can't win"), to Lennox Lewis. Still, is Atlas being unfair when he says Tyson is no great?
Speaking recently on the Joe Rogan, JRE MMA Show, Atlas said that not only was Tyson "never a great fighter," but that Tyson "was only in five fights in his life and he's 0-5."
Atlas agrees how Tyson was a great, great puncher, but he lets loose with the criticism when it comes to Tyson's ability to overcome a tough test, a real test. Atlas insists Tyson was fine, until he had to confront and overcome pressure.
"Was he one of the greatest punchers of all-time? Yes. Could he punch from either side of the plate like Mickey Mantle, the greatest switch-hitter? Was he that in boxing? Yes. Was he as great an intimidator as Sonny Liston? Yes. Was he a great finisher like Joe Louis to an extent? Yes. But he wasn't a great fighter," Atlas told Rogan.
"I would say he's 0-5. To me, a fight is not a fight until there's resistance. Until there's something to overcome. Otherwise, it's just an athletic venture. It's an exhibition. I think life is like that. A doctor is not a doctor until he opens up this kid, a kid, just like he's got at home, and arteries are bleeding all over the place – it's not in the textbook. And he gotta do it. He gotta figure it out. Then he's a doctor. He's a surgeon at that level. You're not in a fight until there's pressure. Resistance. Overcoming something.
"Tyson's talent was great. His talent was so superior, that the other stuff never got tested. He was blowing guys out and he never got tested. Was there anything in the warehouse, so to speak. Was there anything inside? And then five times [he lost in tough fights], whatever the real record is, five times there was resistance. Five times, it became a real fight. Five times there was something to overcome and he failed all five times."
For the record, the five "failures" Atlas was referring to are the stoppage losses Tyson suffered at the hands of Douglas (KO10), Holyfield (TKO11 and DQ3), Lewis (KO8), Williams (TKO4) and McBride (TKO6). So really that's six defeats, six times Tyson was met with resistance and failed to overcome it – at least according to Teddy. But is Atlas being too harsh? Is Tyson in fact deserving of being called a great fighter?
Tyson did have plenty of blow-outs wins, yes, but he also had tough and testing fights; in the later stages of his thrilling career especially. Tyson certainly never had things his own way in the two non-title battles he had with Razor Ruddock. Tyson too had to dig deep in his fights with James Tillis (early career) and, to a degree, Jose Ribalta (also early career). Okay, that's not much of a resume as far as overcoming the odds, but Tyson did prove during his career that he had a chin: Douglas belted him with everything before he fell and Tyson also took his lumps in the Lewis hammering.
Atlas says the man he once trained is 0-5 in "real fights." Maybe that should read 4-5?