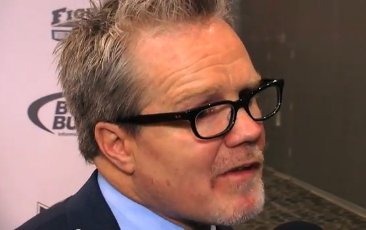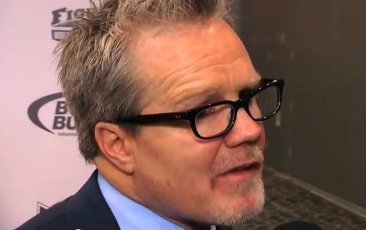 Freddie Roach thinks he's got the perfect airtight strategy for his fighter Manny Pacquiao (54-5-2, 38 KO's) to end his two-fight losing streak and beat former WBA lightweight champion Brandon Rios (31-1-1, 23 KO's) on November 23rd at the Cotai Arena, Venetian Resort, Macao, Macao S.A.R., China.
Roach isn't saying what this so-called perfect strategy is, but you can imagine it'll be something similar to what Mike Alvarado used to defeat Rios by a 12 round unanimous decision last March in their rematch in Las Vegas, Nevada.
Roach told Otrboxingradio "I know I have the better puncher [Pacquiao] and I know what type of fight we're gonna fight in that fight. We're gonna have a great game plan; we'll fight to our advantage, Believe me. I guarantee that 100 percent."
Roach shouldn't bother guaranteeing anything at this point, because Roach was promising big things for Pacquiao in his last two fights against Tim Bradley and Juan Manuel Marquez, and we saw Pacquiao lose both of those fights.
If anything, Roach should be praying Pacquiao doesn't lose this fight because it's going to be make it tougher for his promoter Bob Arum to continue to sell his fights on pay per view to U.S fans.
I don't know how Arum can justify asking the American boxing public to purchase another one of Pacquiao's fights if he loses to Rios. That would be three straight defeats. What is the breaking point for Pacquiao to be a PPV fighter in the U.S? I wouldn't want to purchase anymore of Pacquiao's fights if he loses to Rios. Why pay to see someone lose.
As far as Roach's "great game plan" goes, it seems obvious he's going to have Pacquiao hitting and running and fighting how normally fights. It would work if Pacquiao's legs don't cramp up, and if he has the energy to fight like that, but I don't know that he can at this point.
He's had problems with his legs cramping up in his fights, and in his bout against Bradley, Pacquiao looked like he has having problems fighting hard for more than one minute per round. Roach can come up with the perfect game plan, but if the soon to be 35-year-old Pacquiao doesn't have the youth to follow the plans – or the chin – then Roach's strategy will be next to useless.