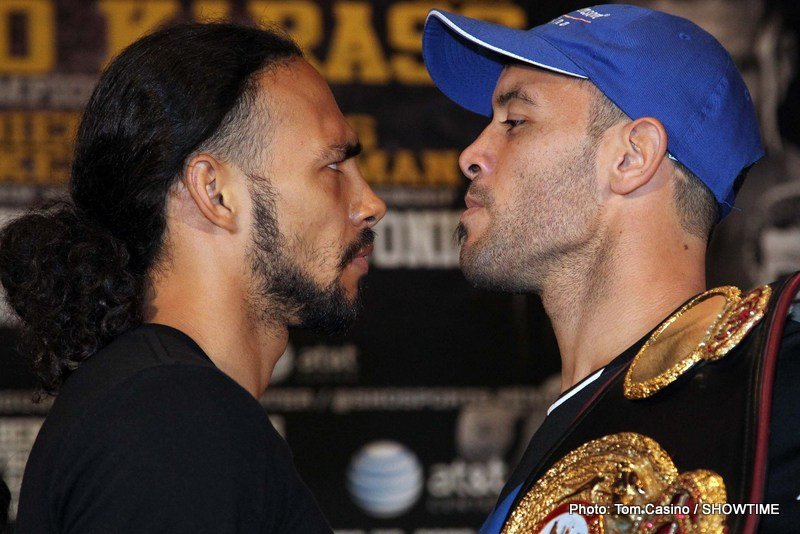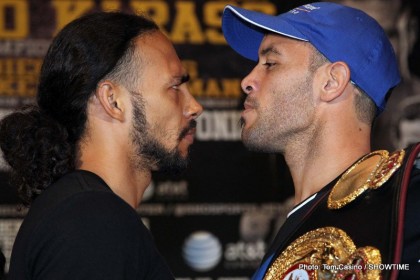 Keith "One Time" Thurman (20-0, 18 KO's) will be losing this Saturday night in his fight against #1 WBA Diego Chaves (22-0, 18 KO's) in their battle for the interim WBA welterweight title, according to Lucas Matthysse.
Matthysse thinks Chaves has the skills to defeat the hard-hitting Thurman and bring the interim WBA 147 lb. title back to his home country of Argentina.
Chaves and Thurman will be fighting at the AT&T Center, in San Antonio, Texas, USA.
Matthysse said to RingTV "I know that Diego is an excellent boxer, and we're hoping and expecting that he will come back to Argentina with the title. I have a lot of pride in him."
This is going to be Thurman's first real test against a fighter that has good power and is still in his prime. Thurman has been facing mostly 2nd and 3rd tier opposition and easily beating them.
In his last fight, Thurman stepped up a little bit in facing former IBF welterweight champion Jan Zaveck last March.
Thurman beat him by a one-sided 12 round unanimous decision, but it wasn't much of a fight because Zaveck didn't have the power or the size to compete with Thurman. Chaves is going to be a much different story because he can punch with either hand, and has the kind of power that will make it difficult for Thurman if he chooses to slug with him.
Thurman showed in his win over Zaveck that he can box when he has to. We could see Thurman doing that in this fight if he starts getting caught with some big shots. I'd be surprised if he were to continue to go after Chaves the way that he did Carlos Quintana last year in November.
Thurman mowed Quintana down and didn't respect his power. Thurman will be taking a huge risk if he fights that way against Chaves because he's got the kind of power that can end the fight quickly if he connects with a big shot on Thurman's chin.