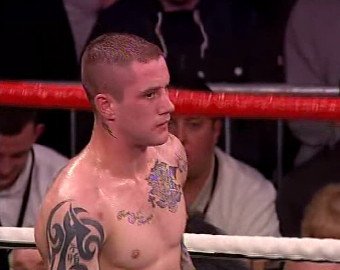 By Marcus Richardson: Alex Morrison, the promoter for WBO lightweight champion Ricky Burns (35-2, 10 KO's), was unable to find a replacement opponent for Jose Ocampo for this Saturday night for Burns's previously scheduled fight at the ExCel Arena in London, England. Morrison attempted to find someone after Ocampo pulled out but the fighter they were looking at getting Derry Matthews didn't agree to the fight.
Morrison said to STV "Ricky will not fight this weekend. We couldn't find an opponent for him to fight. He was offered a 10 round fight but decided not to take it. We're now looking at January 26 for the next title defense and hopefully that will take place in Glasgow."
Golden Boy Promotions CEO Richard Schaefer was hoping to get Burns to agree to fight WBC lightweight champion Adrien Broner on February 16th, but with Morrison not mentioning that as option it doesn't appear that there's any interest in that fight on Burns's team as of now. That's too bad because Broner wanted to get a chance to grab Burns' belt after failing to get a fight with Burns last year when Burns held the WBO super featherweight title and Broner was his mandatory challenger.
Burns vacated the title and moved up in weight when Broner was trying to get that fight, and now it doesn't look like Burns will be fighting Broner in February. There's no problem in that as long as Burns opts to fight Broner later on in 2013. However, it's still unclear how much longer Broner will decide to fight at lightweight. He wanted to quickly round up all the lightweight titles and then move up in weight. IBF champion Miguel Vazquez is interested in fighting Broner, and that might be a direction Broner has to go in while he waits and sees if Burns will agree to fight him.