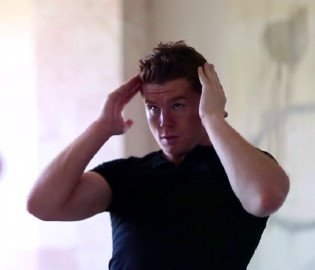 By Jeff Sorby: Dan Rafael of ESPN believes that if WBC junior middleweight champion Saul "Canelo" Alvarez does fight on the Floyd Mayweather Jr. undercard on May 4th at the MGM Grand in Las Vegas, Nevada, it won't be against the unbeaten WBA World junior middleweight Austin Trout.
Rafael also thinks the only way Canelo will agree to fight on the card will be if he's given a guarantee to fight Mayweather later in the year on September 14th.
That's pretty much what a lot of people think is going to happen. Canelo will take a risk-free fight on May 4th, and then look to get the Mayweather payday in September. It probably doesn't matter to casual boxing fans whether Canelo faces Austin Trout or not on May 4th because they'll be interested in seeing Canelo fight even if Golden Boy Promotions matches him up against another light welterweight like his last opponent Josesito Lopez.
The orange-haired Canelo has fans that follow him no matter who he faces, and if he doesn't fight Trout on May 4th, it won't change that. However, it might turn off a lot of hardcore boxing fans if Golden Boy finds another powder puff of Canelo to fight because many of them were hoping to see the young 22-year-old finally face his first real test of his career against Trout.
Golden Boy has been real careful about the types of opponents they've put Canelo in with, and even when he fought for the vacant WBC junior middleweight title in 2011, he fought a welterweight in Matthew Hatton instead of a dangerous junior middleweight. The hardcore fans want to see if Canelo is good enough to beat Trout, and it's going to look bad if he ends up fighting another scrub opponent.
Mayweather might not care who Canelo faces as long as he fights on his undercard because it'll mean a lot more pay per view buys. But knowledgeable boxing fans would like to see Canelo fight Trout so that he could at least show that's worthy of fighting Mayweather. Canelo's past opponents have been lacking to the extreme. Canelo has fought guys like 40-year-old Shane Mosley, welterweights Alfonso Gomez, Kermit Cintron, Jose Miguel Cotto, Carlos Baldomir, and Lovemore N'dou. The opposition Canelo has fought has been pretty sorry for a world champion, and you wonder why he's even holding down the belt if he's not going to fight guys from his own division.