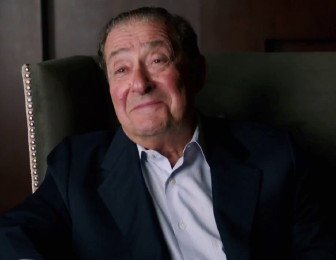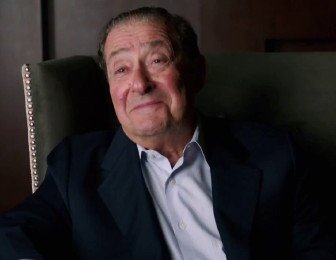 By Rob Smith: Top Rank promoter Bob Arum is enthusiastic about placing the Manny Pacquiao vs. Juan Manuel Marquez fifth fight inside a new arena in Mexico City, Mexico. The arena holds 18,000 and Arum believes it's an ideal location for the Pacquiao-Marquez fight to take place. He expects Americans to come and watch the Pacquiao-Marquez fight, but it's going to be real test to see if that happens.
Arum said to ringtv "Mexico City has a beautiful arena in Mexico City…It's bigger than the MGM [Grand in Las Vegas, Nevada]. It's a state of the art facility. They just built it…it's a safe area."
That's a long trip for U.S boxing fans to take just to see Pacquiao and Marquez fight. There's also the danger of traveling in Mexico. Right now the country has an ongoing drug war going on and it's potentially risky to travel there. U.S fans obviously want to see Pacquiao and Marquez again, but is it worth the risk? Does Arum have a body guard in Mexico? I would be afraid to travel their myself even with a body guard.
Arum likes the idea of the Pacquiao-Marquez fight to take place in Mexico because it saves them all money that they'd have to pay on taxes if they were to stage the fight in the United States. That's fine but couldn't Arum have picked someplace like Canada for the fight? I know they want save money on taxes but Arum needs to be thinking about the U.S boxing fans because they are the biggest market for Pacquiao's fights. That's where he, Marquez and Arum are making the big money on pay per view. Couldn't they have selected a country where U.S fans could go to without risking their lives?
If Marquez knocks Pacquiao out again it may not matter where Arum stages his future fights. If Pacquiao gets knocked out really badly again you've got to figure that he'll either retire or if he continues to fight, it's going to be tough on Arum asking U.S boxing fans to pay big money on PPV to see a fighter that has lost his last three fights.
How can Arum sell Pacquiao's fights with him having lost three fights in a row? Pacquiao lost to Tim Bradley and Marquez in 2012. If he loses in September to him, then that's three straight losses. I don't imagine Arum will put Pacquiao's fights on regular HBO after that, but there will be some diminishing returns in terms of PPV buys. How much longer can Arum ask U.S boxing fans to pay to see someone lose?