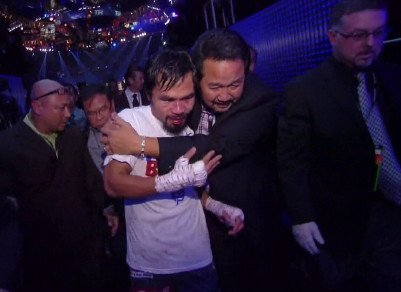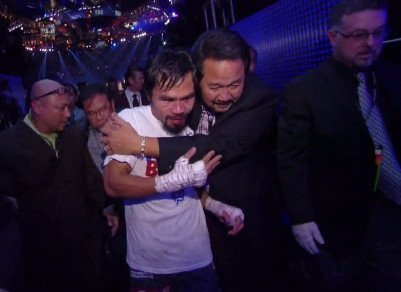 Manny Pacquiao's promoter Bob Arum will be charging $5 in pay per view in marketing Pacquiao's November 23rd fight against former WBA lightweight champion Brandon Rios to the potentially lucrative Chinese. With the Chinese population at 1.34 billion, Pacquiao stands to make a lot of money if even a fraction of the population purchases his fight.
In addition to that, Pacquiao will be making a massive amount of money from the U.S fans from the PPV money, and it won't be taxed at the high rate that it would have been had the fight taken place in the United States. Arum came up with the great idea for Pacquiao to fight in Macau, China to ease the tax burden on Pacquiao, so he'll have even more money.
In Pacquiao's last fight against Juan Manuel Marquez last December, Pacquiao made a guaranteed $23 million or the fight. It's still unclear what his final totals were after he received his cut of the PPV receipts but it was likely close to $30 million for the fight.
The Pacquiao-Rios fight might not do as well as Pacquiao's previous fight with Marquez, but Pacquiao will still likely make a lot more U.S money due to him not being taxed like he was when he was fighting in the United States. Additionally, the money that Pacquiao can potentially make from the Chinese market through PPV is mind boggling.
If Pacquiao can make huge sums of money fighting guys like Rios in Macau with his promoter selling the fights to Chinese audiences, then there's no real need for Pacquiao to step up his level of competition to face more popular fighters like Floyd Mayweather Jr. It might be enough for Pacquiao to just fight guys from Arum's stable for the remainder of his career rather than taking a risky fight with Mayweather that might not turn out well for Pacquiao.
Arum can help make Pacquiao's November 23rd fight card a success if he adds some Chinese names to the undercard so that he can help sell the fight card to Chinese audiences.