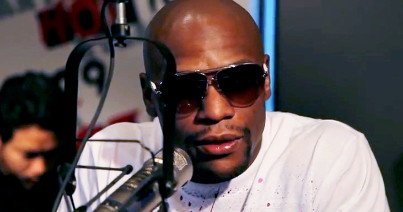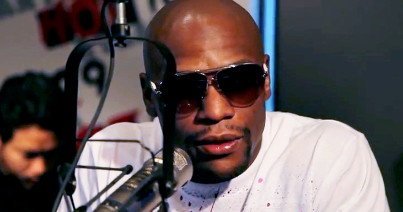 8 days to go before the September 14 big fight and many Mayweather 'detractors' are vocalizing Mayweather's legacy. And some of what they're saying isn't good. Before I go into the details I just want to say Floyd's body of work stacks up favorably with most if not ALL of the 'All Time Greats'.
Mayweather detractors are still fault-finding when it comes to who Floyd fought or didn't fight. A particular bone haters tend to pick is who Floyd supposedly ducked. Back in the day Floyd was ducking Chico Corrales (RIP), until he fought him. Around the same time Floyd was ducking Joel Casamayor and Acelino Freitas, both of whom Floyd called out but never received a response.
After moving up to 140lbs Floyd was ducking Ricky Hatton and Miguel Cotto. But many donot remember both of these fighters saying publicly that they weren't ready to fight Floyd after he defeated Arturo Gatti (RIP) and Henry Bruseles. Once again the story changed after fighting both men, "Hatton – never that good", "Cotto – past his prime". But what gets to me as a fight fan is when other fighters fought these same two fighters AFTER Mayweather fought them, they got HIGH PRAISE for fighting them while Mayweather was chastised. Floyd was also accused of ducking Kostya Tszyu , another fighter Floyd called out but never got a call back.
It gets even better when Floyd moved up to 147lbs the list of fighters he ducked looked like this:
Antonio Margarito – a business decision was made not to fight him after buying out his Top Rank contract for $750K. When an $8M offer was made by Arum to Floyd to fight Margarito, the strings attached to that fight and Arum's refusal for a followup Miguel Cotto fight doomed that fight to never being made.
Paul Williams – timing was bad for this fight happening, the DeLaHoya, Hatton and Mosley fights were more financially lucrative, so this fight never happened.
Shane Mosley – Floyd called out Mosley earlier in both men's careers when Mosley was 135lb champion and Mayweather was 130lb champion. In pursuit of a De La Hoya fight, Mosley passed on the chance to fight Mayweather and moved up to 147lbs. In 2006 Mayweather called out Mosley again and when Mosley was asked whether he would fight Mayweather during the post-fight interview after Mosley defeated Fernando Vargas, Mosley said he needed to get his teeth fixed and that he was going on vacation. Floyd defeated Mosley by unanimous decision in 2010, with the 'naysayers' exclaiming afterwards that Mosley was 'over the hill' minimizing Floyd's victory. But yet when Manny Pacquiao fought Mosley a year later, in triumph Pacquiao's win was PRAISED!
Manny Pacquiao – Olympic Style Drug TESTING doomed this fight to not being made. But Mayweather 'HATERS' point the finger of blame solely at Floyd claiming he's AFRAID to fight Pacquiao, he's ducking Pacquiao, in short Floyd's COWARDICE doomed this fight to not being made. Au Contraire, original negotiations for this fight to be made in 2009 included a weight penalty, ring size, glove size, 50/50 split of ALL revenues PROPOSED by Arum and Team Pacquiao…and ACCEPTED by Floyd Mayweather Jr. Mayweather's ONLY condition was a random style drug testing outside of the usual tests given by the Nevada State Athletic commission – initially accepted by Bob Arum and Freddie Roach until they READ the fine print. After that Pacquiao himself came up with several reasons why he couldn't submit to this type of testing: scared of needles, against my religion, never have blood drawn within 30 days of a fight. Even sessions with a professional Mediator failed to make this fight. But here again as a fan I have say it's strange now that when Manny Pacquiao negotiated to fight Bam Bam Rios it was him (Pacquiao) that requested full term Random Drug testing. He's doing it now why didn't he do it for the 'biggest fight in history' against Mayweather to be made?
Robert Guerrero was the next guy to get onto Floyd's 'duck list' but only temporarily. The Ghost as he's known went on a crusade to be matched against Mayweather, by moving up from 135lbs directly to 147lbs then defeating 2 – top 25 rated welterweights, while also calling out Mayweather along the way; Guerrero got the assignment. Floyd stalled out his announcement of and signing for the Guerrero fight instead issuing a press release that Devon Alexander was the 'frontrunner' to fight him. Mayweather 'denouncers' went into a frenzy over this announcement claiming Mayweather was ducking Guerrero, that he was afraid to fight The Ghost. Mayweather signed and fought Guerrero outclassing him winning a 12 round unanimous decision. Afterwards the Mayweather 'disparagers' claimed Guerrero was too green, too inexperienced.
Before Floyd signed on the dotted line to fight Canelo Alvarez, many of the Mayweather 'unfaithful' claimed that Floyd would NEVER fight Alvarez. This same clan is praying for a Canelo victory but with a built in excuse after Mayweather wins. Canelo like Guerrero will be too green, should have waited a year, was cherrypicked by Floyd, never had a chance. While the Mayweather/Canelo promotion is in full force other Mayweather 'denigrators' are claiming that Mayweather is or has ducked Sergio Martinez and Amir Khan, and will duck Gennady Golovkin.
Where does this end? Every fighter in the history of 'Prize Fighting' can be accused of ducking somebody? Sugar Ray Leonard NEVER fought Aaron Pryor. Sugar Ray Robinson NEVER fought Charley Burley. George Foreman never fought Larry Holmes. Roy Jones Jr. never fought Dariusz Michalzewski and so on. This is 'Prize Fighting' and it's a business moreso than a sport, a game moreso than athletic competition. Enjoy Money May while he's fighting, cause he's out of the sport after five fights then all of his 'diminishers' will have to find someone new to accuse of ducking their favorite fighters.