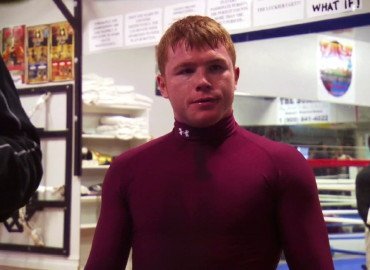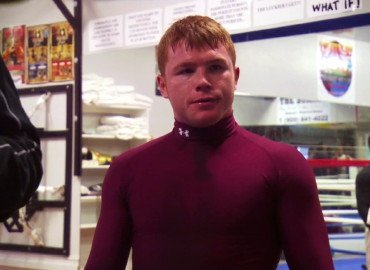 Floyd Mayweather announced to the world today, via Instagram, that he would give boxing fans what they wanted and he would take on Saul Alvarez on September 14 at the MGM Grand Garden Arena in Las Vegas.
You have to commend Mayweather, as he has taken the most dangerous fighter possible and the man who many feel will eventually take over his crown, as the king of boxing, once "Money" Mayweather decides to hang up the gloves.
But you have to wonder if the decision to take on Alvarez has come too quickly, and if the young star is indeed ready.
Alvarez has certainly done the round, that's no question.
He is 22 years old, yet has a record of 42-0, which is what happens when you turn professional at the age of 14. Mayweather is 36 and is 44-0.
But Canelo only really has two notable names on his record, Shane Mosley and Austin Trout. Sure Carlos Baldomir and Lovemore Ndou have been vanquished also, but in my opinion the record still lacks a few more big scalps.
Mayweather has Robert Guerrero, Miguel Cotto, Shane Mosley, Victor Ortiz, Juan Manuel Marquez, Ricky Hatton, Oscar De La Hoya, Zab Judah, etc.
The Mayweather-Alvarez fight is still going to make money and do big business for all involved, but with some patience the fight could have been even bigger.
Alvarez is obviously a star in the world of boxing, but I don't know how prominent he has become on the radar of casual sports fans. With the boxing world swept up in the whole Mayweather-Pacquiao saga for the last five years, the deeds of the likes of Alvarez have gone unnoticed on the grander scale. Another couple of notable names on the record of Alvarez and another couple of tidy defences for Mayweather and suddenly the fight is worth that little bit more.
From a business perspective too, it's strange to see this fight happen now. Mayweather still has five fights remaining on his mega deal with Showtime, and given he has dispatched nearly every credible challenger, who looms on his radar if he does gets past Alvarez?
Sure there's still the Pacquiao fight, but there's no doubt the question of "who's better" has already been answered given their recent performances. Juan Manuel Marquez was soundly beaten by Mayweather a few years ago, and Tim Bradley still has things to prove at the elite level.
I thought Mayweather-Alvarez would be one of the final fights in the Showtime deal, that way in a perfect world, assuming Mayweather defeats Alvarez, Mayweather could roll into the sunset having defeated anyone and everyone, whilst Alvarez is showcased to the world, in what would be by that time, a "superfight", and would become a symbolic passing of the torch, with Alvarez assuming the pound for pound mantle from Mayweather, even in defeat.
But now if Alvarez does fall to Mayweather on September 14, Mayweather will then have to fill three fights, already having beaten the strongest challenger there is out there. Whilst Alvarez comes away from the fight with his marketability dented as well, which for promoters is a loss-loss.
As a boxing fan though, I'm more than happy to see these two go toe-to-toe, with the most dangerous fighter on the planet going up against, simply the best fighter on the planet. Alvarez's aggression and fast hands, against Mayweather's defensive gifts and silky skills, is mouth-watering.
Full credit must be given to Mayweather again for taking the fight at Junior Middleweight. Mayweather was on the record following his defeat of Miguel Cotto that he did not feel entirely comfortable at the weight, preferring to campaign at Welterweight. He felt Cotto was stronger and better suited, and there is no question that that advantage will go to Alvarez in this fight.
Alvarez was impressive in getting past the previously undefeated Austin Trout, who also is a "big" junior middleweight. Mayweather could have dug his heels in and made Alvarez drop to the welterweight limit, or indeed set an agreed weight, but Mayweather is ensuring that there are no reasons for his detractors to criticize.
The perfect scenario for Alvarez and his promoters, Golden Boy is of course an Alvarez win, but as good as he is, I still think at 22, he is still some fights short of being able to beat Mayweather.
Neither fighter has really been in a war, or had that single fight on their resume that defines them. Ali, Frazier, Duran, Leonard, Hearns, Hagler, all have a fight you can point to and say it was what made them great.
This could well be the fight that they point too when they discuss the names Mayweather and Alvarez in years to come.
Having seen boxing languish behind promoters marketing fighters and creating "the story", in order to generate the most revenue from fights, it's refreshing to see this fight being made.
The two best fighters on the planet will stand in the ring and go toe-to-toe on September 14, with the world watching.
I can't wait…and that's how boxing should be.