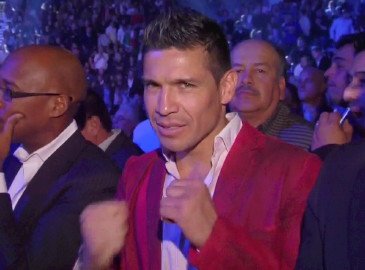 While we fight fans must sit and endure Floyd Mayweather's silly games of not doing the right thing and announcing who he will fight next, another great fight was today announced as official: middleweight king Sergio Martinez will, as has been expected for some time, face former 140-pound, 147-pound and 154-pound ruler Miguel Cotto.
The fight will take place at a 159-pound catch-weight, just a pound below the middleweight limit, and will take place at Madison Square Garden during the weekend of the annual Puerto Rican Day parade. So, Cotto can expect a ton of fan support and fight fans can expect a potentially explosive fight that will go out on HBO pay-per-view, but can Cotto realise his dream of making history and become the first Puerto Rican fighter to win world titles at four different weights?
A lot may depend on how much Martinez, a former light-middleweight champ and not a huge middleweight, has left. Coming off a bad knee injury and considerable time away from the ring, the Argentine southpaw is also coming off a tough fight with Britain's Martin Murray, who put Martinez on the canvas ten months ago (in a fight some experts had Murray winning, despite the decision going to the champ). In truth, both Martinez AND Cotto have seen better days, even if Cotto looked sensational in his last outing, when he destroyed the capable Delvin Rodriguez in the 3rd-round back in October.
But with the wear and tear comes great experience and true professionalism. Fans can expect to see two ultra-classy legends doing their stuff in the summer. Who wants the win the most? I'd give the edge to Cotto, who has history in his sights; although Martinez may feel he has something to prove and needs a dominant performance to show he's not on his last legs.
Cotto is aged 33 and Martinez is aged 38, but never begin to think that two veterans are unable to give us a great, even unforgettable fight (remember the never to be forgotten epic Ali and Frazier gave us in their final meeting). It just may be that the respective styles of Cotto and Martinez gel well and serve to conjure up a magnificent fight. Who wins? I have a feeling Cotto, a touch fresher and pushed on by his rabid fans, pulls out the decision.
Martinez is 51-2-2(28). Cotto's record currently stands at 38-4(31).