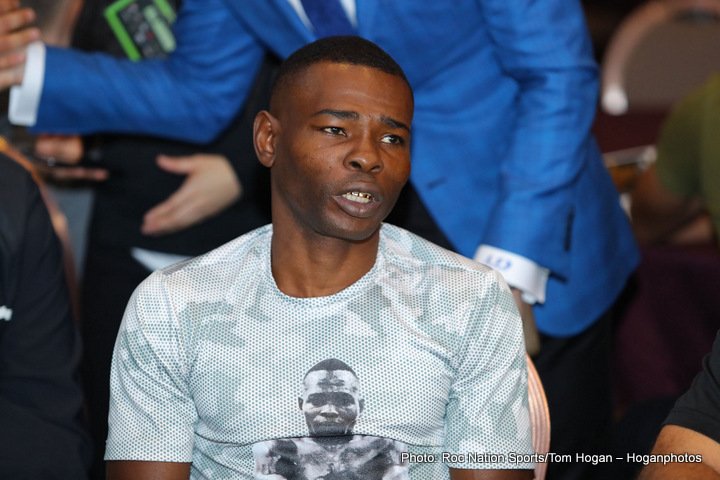 Not long to go now until the most fascinating fight of the year: the boxing purist's dream that is Vasyl Lomachenko-Guillermo Rigondeaux, a fight which, as all fans know, goes down this Saturday night in New York. Much has been said and written about the all-southpaw encounter, by the fans, by the experts and by the two fighters themselves.
But we are still finding it tough, most of us anyway, when it comes to predicting, with anything approaching certainty, who wins. Which of the two master boxers has the most pressure on his shoulders, pressure that demands they win the December 9 showdown? On the one hand, the obvious answer is Lomachenko has the lion's share of the pressure: he is the betting favourite to win, he is the naturally bigger man (although Lomachenko himself insists he is no bigger than Rigondeaux, who will of course be coming up eight pounds from 122 to challenge for the WBO 130 pound crown) and he is younger. Added to this is the quite incredible praise Lomachenko's promoter Bob Arum has been showering his star fighter with; calling him "the best fighter I have seen since the young Muhammad Ali," and "technically perfect."
Lomachenko, 9-1(7) says such talk used to put pressure on him, but that it no longer does so. Still, Arum fully expects the Ukrainian to win and the Top Rank boss will be far from happy if this does not turn out to be the case. That in itself is pressure, and a whole lot of it, surely.
But Rigondeaux, though the underdog, and not only with the bookmakers but also with the majority of experts who have been asked for a prediction, has talked, and talked, a great fight – even going as far as to say we will witness a "master-class" on Saturday. The 37 year old Cuban (eight years the older man) has asked that all we do is give him the appropriate credit 'when I win.' The way Rigo tells it, there is no doubt in his mind he will walk away with the belt and the hugely important victory.
So which fighter would you rather be going into this one? Both have big expectations to fulfil, even if the 17-0(11) Rigondeaux has largely put these expectations on himself, and both men will be feeling the pressure right about now, even if they do not freely admit as much.
If it's a close, nip-and-tuck fight, a classic even, the loser will not walk away with too much damage done; either to his reputation or to his future earning power. But if either man is dominated, destroyed even, there will be a long road back to be walked. If that isn't pressure, then what is?