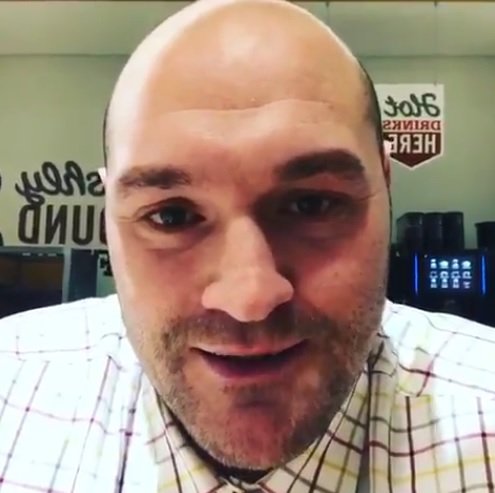 Former heavyweight ruler Tyson Fury insists his time out of the ring, his exile if you like, is comparable to the enforced inactivity the great Muhammad Ali had to undergo back in the 1960s. As fight fans know, "The Greatest" was stripped of his world title, and prevented from earning a living by boxing, for a little over three and a half years.
Ali was approaching his absolute prime and the enforced exile forever robbed the sporting world of seeing Ali at his utter best. Like Ali at the time of his 1967 ban from fighting, Fury has not been beaten in the ring and, also like Ali, he is at age 29 close to his physical prime. There the similarities end. But Fury, who admires the things Ali stood for, says he is "being kept out of the ring by political stuff," the same way Ali was fifty years ago.
"I am being kept out of the ring by political stuff, they did the same to Muhammad Ali," Fury said, without stating exactly who "they" are. "Two years out of the ring. They kept Ali out for three years and seven months. It didn't affect him. He went down as The Greatest."
Fury, back in serious training at last, has had a rough time of it with regards to his UKAD hearing, what with it being delayed and delayed (finally set for this month, a final decision to be made) but he has not been treated as poorly as Ali was back in '67. Ali stood up for a cause he believed in and as we know, the great man was able to come back when he was reinstated with a licence to box. But unlike Fury, Ali did not mess with drink or drugs and he did not pile on an enormous amount of weight whilst out of action (Fury ballooning to around 350 pounds or so).
Can Fury return to glory the way Ali did? We should get our answer, as Fury seems set to get his own licence reinstated before the end of the year. It would be some great ring return if Fury managed to come back and regain the crown some three years after first winning it.
Fury couldn't resist having another dig his prospective ring rivals; the fighters he may end up facing when he does return.
"You've got some bums using my name to boost their name," Fury stated. "You've got Eddie Hearn supporting them. They're not good enough to hold my jock strap."
That last line is of course heavily borrowed from the one the great Larry Homes came out with at a time when he was feeling more than a touch bitter; Holmes having failed to equal the legendary 49-0 record of the immortal Rocky Marciano, instead losing a decision to Michael Spinks in 1985.
Fury seems to be using his own anger and frustration to his benefit in training camp.