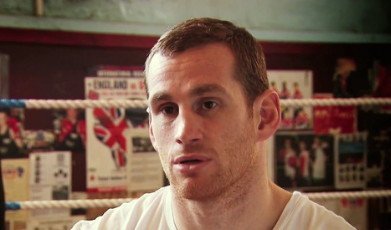 Lennox Lewis thinks heavyweight David Price (15-1, 13 KO's) will avenge his loss to Tony Thompson (37-3, 25 KO's) tomorrow night and do it in style by knocking the 41-year-old American out in the process at the Echo Arena, in Liverpool, Merseyside, United Kingdom.
Price, 6'8", was taken out by Thompson in two rounds last February in a knockout that halted Price's progress towards a title shot. Before the fight there had been talk of the 29-year-old Thompson soon getting a world title shot against one of the Kitschko brothers.
All that talk stopped completely, as Price was then looked at as another example of a highly hyped pretender that got exposed when he tried to step it up a level.
Lewis has been working with Price and thinks he's improved him enough to where he can beat Thompson this time. Lewis said to The Mirror "I want him to go and knock the guy's head off and leave it there. I think he will do that to Tony Thompson, because he took something away from David."
If Price goes out looking to take Thompson's head off tomorrow night I think we might see another knockout win for Thompson. If that's what Lewis wants Price to try and accomplish tomorrow night then he could wind up on his back on the canvas once again. Price already tried to run Thompson over last February it didn't work.
Thompson just covered up and waited for Price to telegraph one of his uppercuts from too far away and he then smacked him with a right hook that knocked him out. Lewis should be telling Price to take it easy this time and focus on trying not to get hit this time, because he seems to have some chin issues.
I think Price might be another one of Thompson's victims like Maurice Harris or Owen Beck. Both of those fighters had good power, yet Thompson chopped them down with hooks to the head.