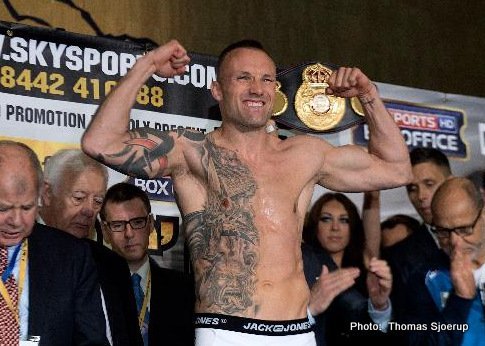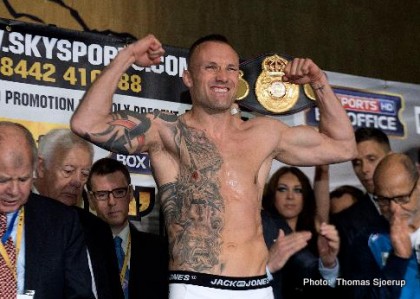 The long awaited rematch between Mikkel "The Viking Warrior" Kessler (46-2, 35KOs) and Carl "The Cobra" Froch (30-2, 22KOs) will take place this Saturday, May 25th at the O2 Arena (Millennium Dome) in Greenwich, London, United Kingdom. The bout will be televised on HBO at 6:00p.m. ET and Kessler's World Boxing Association World Title and Froch's International Boxing Federation World Title will be on the line.
The last time these two men meet in the ring was in Herning, Demark, on April 24, 2010, as Kessler earned a hard fought 12 round unanimous decision during the Super Six Showtime Boxing Tournament by three scorecards of 117-111, 115-113 and 116-112. This was a great, competitive, back and forth bout in which both fighters had their moments. Kessler slightly outland and outpunch Froch, however, the fight was a bit closer than the scorecards indicated.
Three years since this bout, Froch`s world fighting status rose slightly more than Kessler. Kessler, a five time world champion, was out of the sport for a year while he recovered from an eye injury and although he won his last three fights, all by knockouts, they came against less formable opponents in Mehdi Bouadla, Allen Green and Brian Magee. Froch, meanwhile went 4-1, 2KOs with victories against three world champions in Arthur Abraham, Glen Johnson and previously undefeated and the best super middleweight fighter not in the Super Six Tournament, Lucian Bute. He lost to Andre Ward and then in his last outing, he knocked out Yusaf Mack.
Both fighters are extremely confident of a victory heading into this rematch and why not. They both fought excellent competition in their careers with Kessler beating Eric Lucas, Marcus Beyer and Librado Andrade while Froch, a three time world champion, defeated Andre Dirrell, Jermain Taylor and Jean Pascal. Kessler and Froch only losses were to great fighters and they both won their last couple of fights.
Froch and Kessler are fairly evenly matched fighters. They are both six foot one inch orthodox boxers who are around the same age. They have good boxing skills, significant knockout power, ring smarts and an all out aggressive, never give up fight mentally. This will be another extremely competitive fight and one that will be very difficult to predict the winner.
Kessler already knows what it takes to beat Froch, has the little better defense and counter punching than Froch. Froch, nevertheless, will get revenge and prevail by a split decision over twelve evenly contested rounds. He faced the better competition especially of late and his victory in dominating fashion, a fifth round knockout over Bute, demonstrated that he has gotten even better since his last meeting with Kessler. Kessler, however, has appeared to have taken a step back in his last couple of fights. This bout will also be in Froch`s backyard, giving him additional encouragement and confidence from his fans, throughout the bout, fueling his desire for revenge, against Kessler who handed him his first professional loss and ended his 26 fight unbeaten streak.
Expect a great fight that certainly will not disappoint boxing fans. Hopefully, the winner of this bout will obtain a rematch with the consensus pound for pound top five fighter in the world and best super middleweight boxer, Ward, who they both lost to.