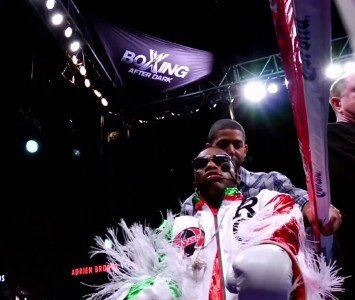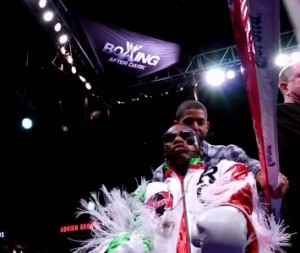 By Bill Phanco: Gavin Rees (37-1-1, 18 KO's) is coming into his fight tonight against World Boxing Council (WBC) lightweight champion Adrien Broner (25-0, 21 KO's) as a huge underdog by as much as 80-1. Max Kellerman of HBO believes the reason why Rees is such a huge underdog is because how good Broner rather than how limited Rees is. Kellerman actually sees talent in the 5'4" Rees, but he still thinks he's out of his class because of who he's facing tonight.
Kellerman said in an interview with I Film London "He's [Rees] a good fighter, and the odds, which are absurdly wide over here, as much as 80-1 at some point, is a reflection more of what they think of Broner than what they think of Gavin. People think Broner is a special kind of fighter, and I think the odds reflect that over here…The way Broner beat Antonio DeMarco, it was one of the most thorough beatings you'll see a top fighter. So coming right on the heels of that fight, Broner's going to be a big favorite against any top 135 pounder. You can't do that against DeMarco unless you're a next level talent."
Rees is just facing Broner at the wrong time after his easy win over former WBC lightweight champion DeMarco. Had Rees fought Broner two years ago following Broner's controversial 10 round unanimous decision win over Daniel Ponce De Leon, a lot of boxing fans would be giving Rees a good chance of pulling off an upset against Broner, but a lot of things have changed since that fight for Broner.
He's looked sensational in stopping his last five opponents by knockout, and none of the fights have been remotely competitive. Seeing Broner destroy quality fighters like Jason Litzau, Vincente Escobedo, Eloy Perez and Antonio DeMarco, it just leaves you with the impression that Rees will fall into that group quite easily tonight. Rees doesn't look as good as those fighters, which is another reason why few people see Rees as having any chance in the fight.