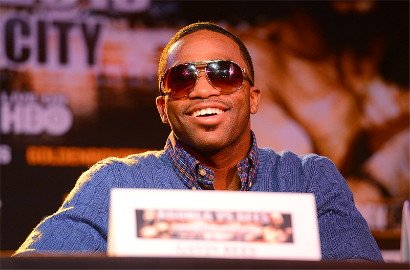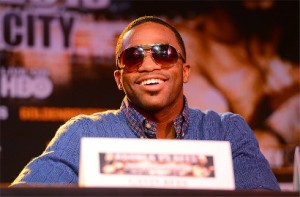 (Photo credit: Hogan photos) By Jeff Sorby: Enzo Calzaghe, the former trainer for Gavin Rees (37-1-1, 18 KO's), is giving him a better than average chance to beat WBC lightweight champion Adrien Broner (25-0, 21 KO's) tonight in Atlantic City, New Jersey. Calzaghe thinks Rees can win if he fights like he used to years ago when he was at the top of his form.
Interestingly enough, Calzaghe isn't impressed with what he's seen of Broner, and he compares him to Jeff Lacy, a fighter his son Joe Calzaghe defeated by a lopsided 12 round unanimous decision seven years ago in 2006. Lacy came into the fight with Joe unbeaten and highly hyped, but Calzaghe easily beat him.
However, it's tough to see Rees as having the talent to do what Calzaghe did to Lacy because Rees isn't as talented as Calzaghe, and Broner appears to be a better fighter than Lacy was back then. Broner can do a lot of things in the ring and not just slug.
Enzo said to Sky Sports "It's not a certainty that Broner will win this fight. I think he [Rees] can actually do it. He's got a great shot. He's got a great ability to absorb shots. If he can fire bullets, throw punches in bunches…This Broner, I've only seen two clips of him, and he really didn't impress me. Everyone's talking so highly of him. Once upon a time, they talked highly of Jeff Lacy, and what happened to him. If he [Rees] puts his mind together, and concentrates, uses space, don't slow down too much. It's about what Gavin did before. Don't change. There's more than a 50-50 chance for Gavin."
I think it would be a tremendous shock if Rees were to win this fight, but it's just not likely. It's hard to say what Enzo sees in Rees' game that leads him to believe that he has a better than 50-50 chance to win. That doesn't make sense. Rees is too short, and not as quick or as powerful as Broner.