Roman "Chocolatito" Gonzalez comes into tonight's fight as an underdog against Juan Francisco Estrada in their rematch on DAZN. The legend Chocolatito (50-2, 41 KOs) is a fighter that still has huge talent despite being at least five years past his best.
Roman used his work rate to beat Estrada the first time around, taking advantage of his inability to match his output to grind out a 12 round decision.
For Chocolatito to win tonight, he's got to go on the attack right away and not give up the valuable early rounds as he did in his first defeat against Srisaket Sor Rungvisai in 2017.
Estrada says he wants to trade leather with Chocolatito in the center ring tonight, so this could be a fun fight to watch if he keeps his word.
You can't blame Estrada if he decides to use movement to save himself from getting worn down the way Chocolatito did with his win over Kal Yafai last year.
We saw what Chocolatito, 33, is still capable of with his recent upset against unbeaten WBC super flyweight champion Khalid Yafai in February 2020 in Frisco, Texas.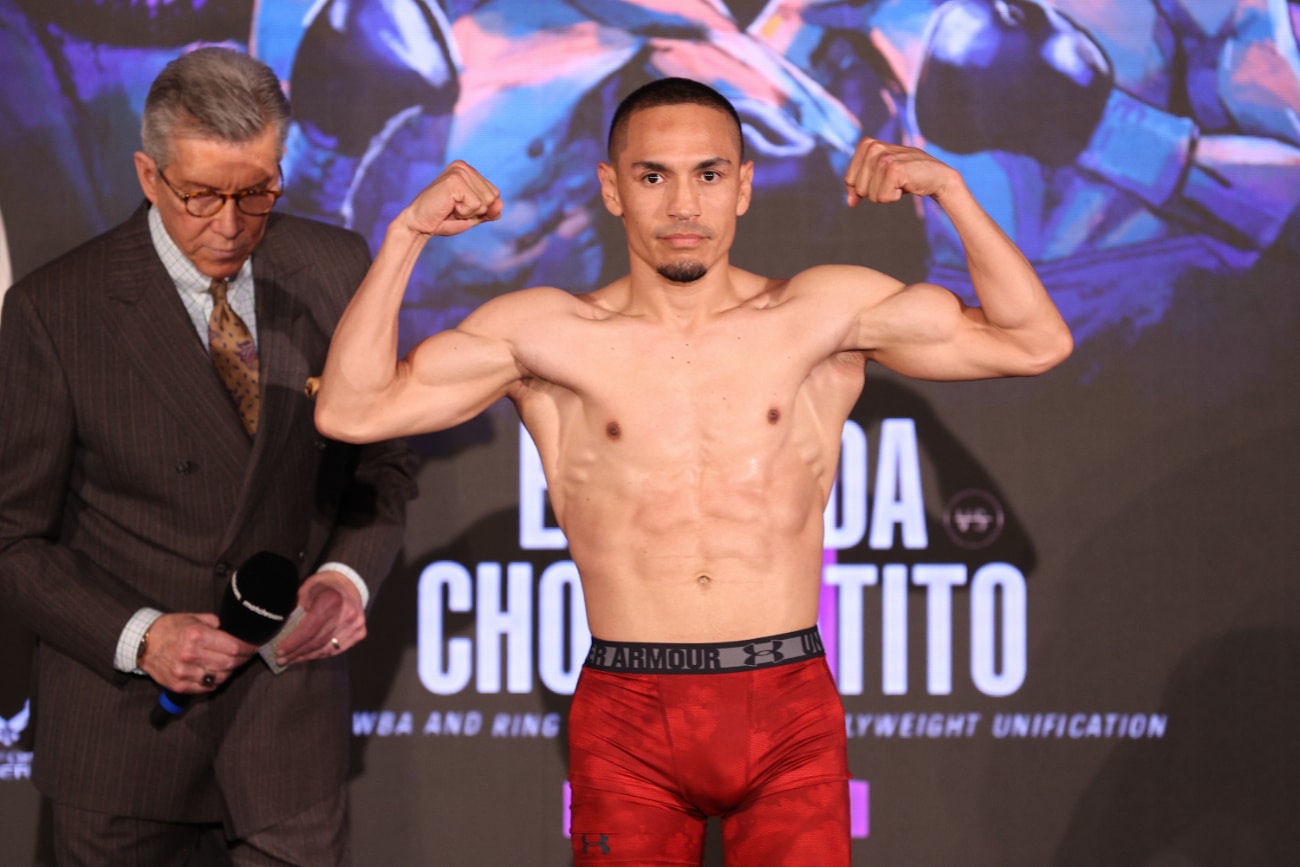 The former four-division world champion Chocolatito was put in a position where he was giving Yafai a huge name to beef up his thin resume, and shockingly he defeated the Brit to take his title.
Since then, Chocolatito has defended his WBC 115-lb title once, beating Israel Gonzalez by a 12 round unanimous decision last December to bring him to where he is tonight, facing WBA super flyweight champion Estrada (41-3, 28KOs) in a unification fight at the American Airlines Center in Dallas, Texas.
Roman beat Estrada by a 12 round unanimous decision on November 17, 2012, in Los Angeles. Estrada has been stewing for almost nine years, waiting for his opportunity to try and avenge his loss to Gonzalez, and tonight he'll get his shot.
Estrada doesn't care that Roman isn't in the prime of his career any longer and has been between twice since the two fought. He wants to avenge the loss to say that he erase the third defeat on his resume. Estrada already avenged his two other losses.
Estrada is a -170 favorite over Gonzalez, who is at +140 in the BetMGM odds for the fight.
Estrada, 30, is several years younger than the 33-year-old Chocolatito, but seemingly in the prime of his career based on how he dealt with two opponents in common in Sriskat Sor Rungvisai and Carlos Cuadras.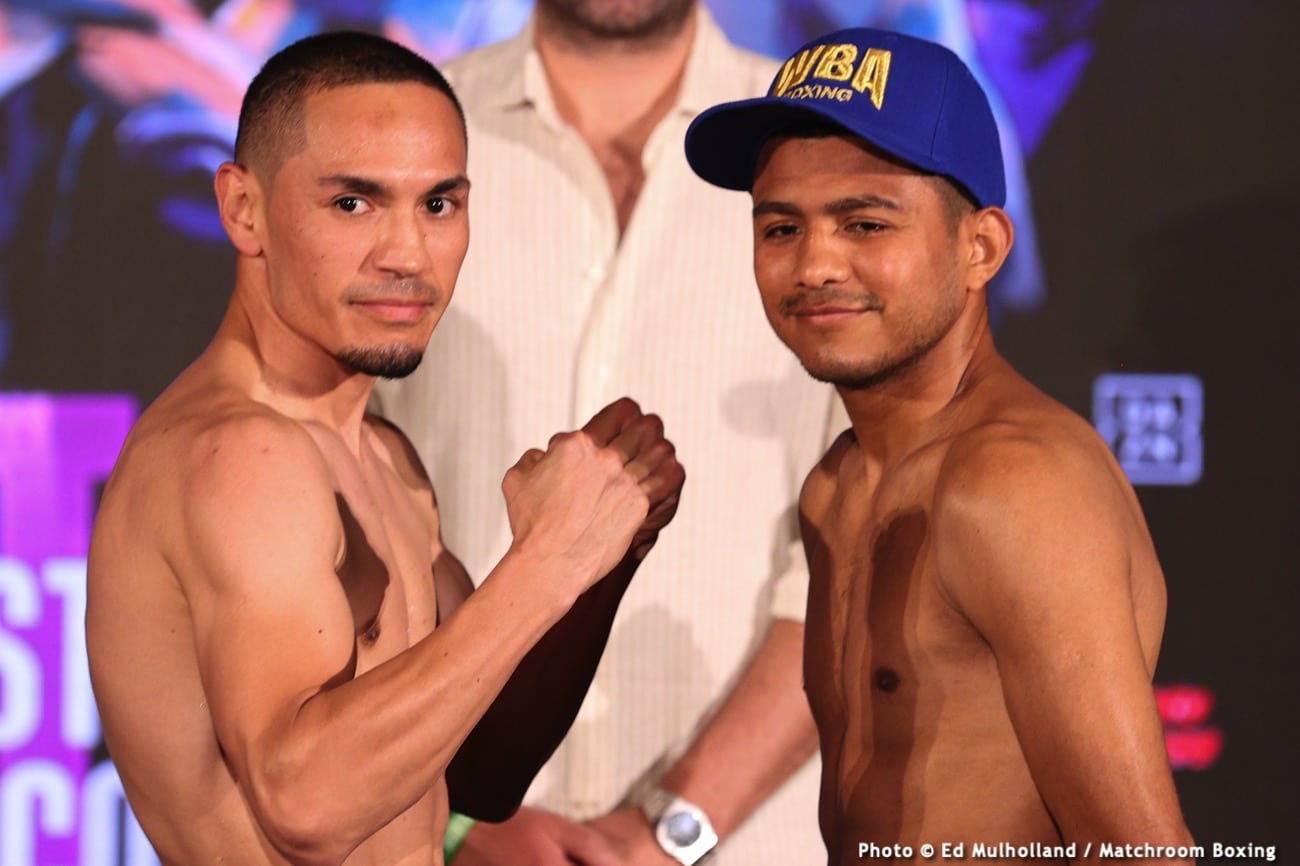 Chocolatito dealt with a knee issue that limited his activity to just four fights in the last four years. Estrada has been a little busier during the same time period, fighting six times, with three of those fights against Rungvisai [x 2] and Cuadras.
Estrada has a three-year advantage in age, as he's 30 and Gonzalez is 33. Estrada has been busier recently and has beaten better competition, which is probably why he's favored.
'El Gallo' Estrada wants to use his newly found punching power to try and stop Chocolatito tonight. Estrada is coming off an 11th round knockout win over Carlos Cuadras last October.
"We already focused on strength in my previous fight against Carlos Cuadras, and I was able to show it, winning by knockout," said Estrada to the AK & Barak Show.
"I consider Roman Gonzalez to be a future Hall of Famer, and beating him would be beating somebody with such a great legacy. He has finished most of his rivals."
Estrada needs to keep his head on his shoulders and not try more than what he's capable of doing.
Estrada vs. Chocolatito will be the headliner tonight on DAZN. Jessica McCaskill is defending her IBF/IBO/WBA/WBC/WBO World female welterweight titles against former Cecilia Braekhus in a rematch in the co-feature bout.