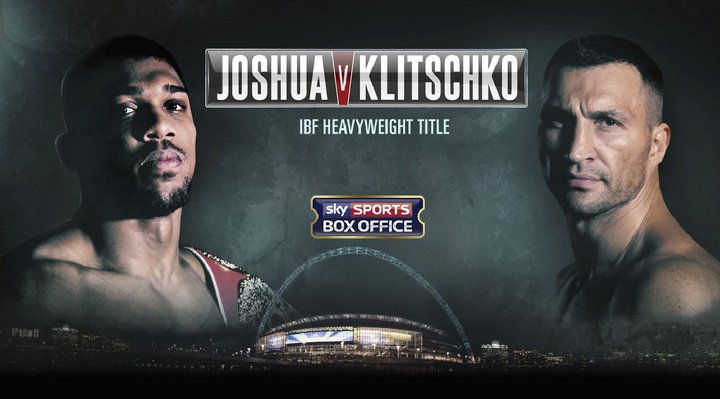 The officials have been confirmed for this Saturday's huge, 90,000 sell-out heavyweight collision between Anthony Joshua and Wladimir Klitschko. There is plenty on the line in this fight – the biggest heavyweight fight in British boxing history – and a strong third man in the ring will be needed.
The fight will have a very experienced referee in David Fields of New Jersey. Having worked over 200 fights – including bouts with big names such as Bernard Hopkins, Sergey Kovalev, Shawn Porter and Yuriorkis Gamboa to name just a few – Fields, a big guy, should not be at all out of his depth working the WBA/IBF heavyweight title fight; even if he has not worked too many heavyweight fights before.
Plenty has been made of Klitschko's past holding in fights, and Joshua and his team are certain to mention this when they speak with Fields (interestingly, a former sparring partner with the great Marvin Hagler!) ahead of the fight. How strong will Fields be on this issue; how much holding will he allow former champ Klitschko to get away with before he rules that a point deduction should be made? Some fans are predicting a quite ugly fight with plenty of wrestling and clinching. It's entirely possible observers of Saturday night's fight will find themselves watching Fields almost as much as they watch the two fighters.
If the fight goes the full 12 rounds, which isn't out of the question even if many people do expect a KO one way or the other, the three scoring judges will be: Don Trella of the US, Steve Weisfeld also of the US and Nelson Vazquez of Puerto Rico.
Above all else, let's hope we get a fair fight on Saturday, with a decision everyone can agree with if the fight does go the distance. The eyes of the world will be very much focused on this fight and the last thing the sport needs is yet more controversy, or a farce of a fight.
Will Klitschko come out and let his hands go, something he didn't do in his last fight, against Tyson Fury? Can Joshua's chin hold up against Klitschko's best shots if they do land, and vice-versa? Will the heavily muscled IBF champ's stamina hold up if the fight reaches the late rounds? These are just some of the questions heading into this, a classic Youth Vs. Experience match-up.