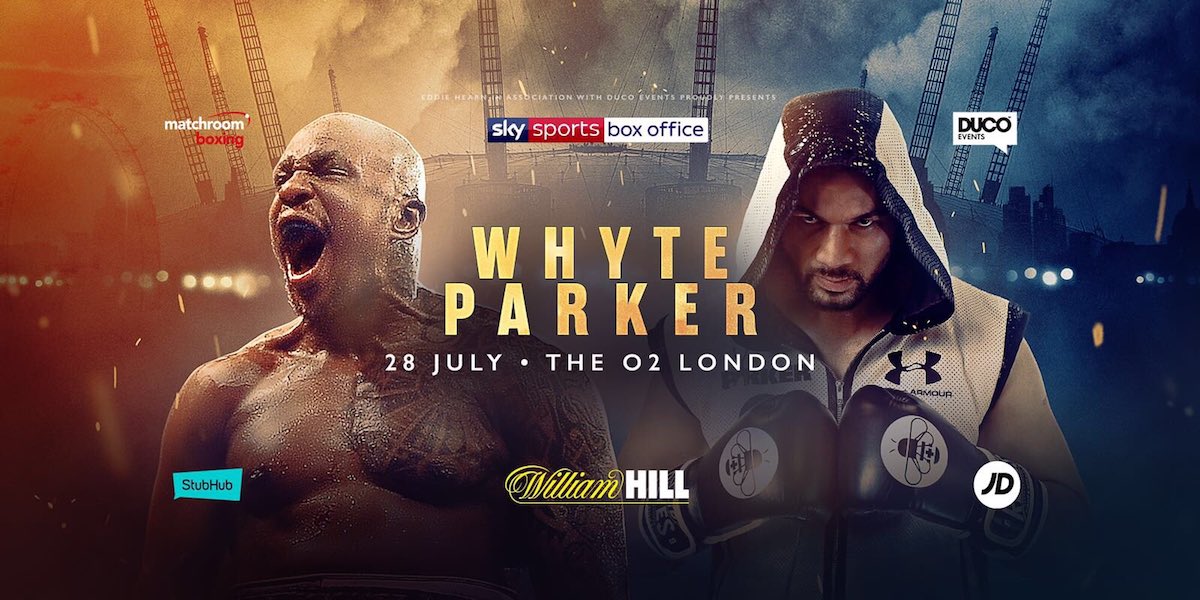 Former WBO heavyweight champ Joseph Parker says it is his intention to return to winning ways in exciting fashion on July 28. Having his first fight back since being widely outpointed by Anthony Joshua in March, the tough New Zealand warrior will face Britain's Dillian Whyte, also tough. The fight will see both men put plenty on the line and Parker says both he and Whyte will have their chin tested.
"I think Dillian Whyte will bring the best out in me," Parker told Sunday Sport. "He comes forward, he talks a lot of trash and he will throw a lot of combinations my way. I just want to land one good punch on the chin; really clip him and see him fall, then pick him up and say 'good fight brother'. I miss that feeling. I miss the feeling of 'boom', knocking someone out and then helping them up. A lot of people are counting us out now, but this is the fight for us to prove that we belong at the top. This fight I just want to stand and trade. Test his chin and test my chin. It's so important for me to go there, knock him out and make a real statement."
It would indeed be quite a statement from Parker if he did manage to flatten Whyte; who has been beaten only by Joshua. With so much on the line for both, it would also be quite surprising to see the two stand and slug it out with abandon. Yes, this would please us fans, but what's more likely is a technical type of fight where both men show the other plenty of respect.
I don't know about you, but I see a distance fight going down on July 28.
Parker also gave his take on the stalled Wilder-Joshua negotiations, and the man from New Zealand said that in his opinion it was AJ who "changed his tone" with regards to actually wanting the fight next:
"I'm surprised," Parker told Sunday Sport. "After the fight with me he called [Deontay] Wilder out, but it seems to me he keeps changing his tone despite Wilder clearly wanting that fight. He [Wilder] wants to unify the division. I speak to him often and can really sense that passion he has to be undisputed champion. Joshua wants to unify too but I don't think he thinks he is ready for Wilder. He [Joshua] wants to take that fight at the right time for him."
As to who wins if and when the two rival champs collide, Parker picks Wilder:
"Personally, I think Deontay Wilder takes it," he said. "Even though he is wild by name and nature, he is loose, elusive and has power. He has scary one-punch knockout power. I'd take him to win, but boxing is a funny game and I could be proven wrong."
But will we ever get to see if Parker is right or wrong?