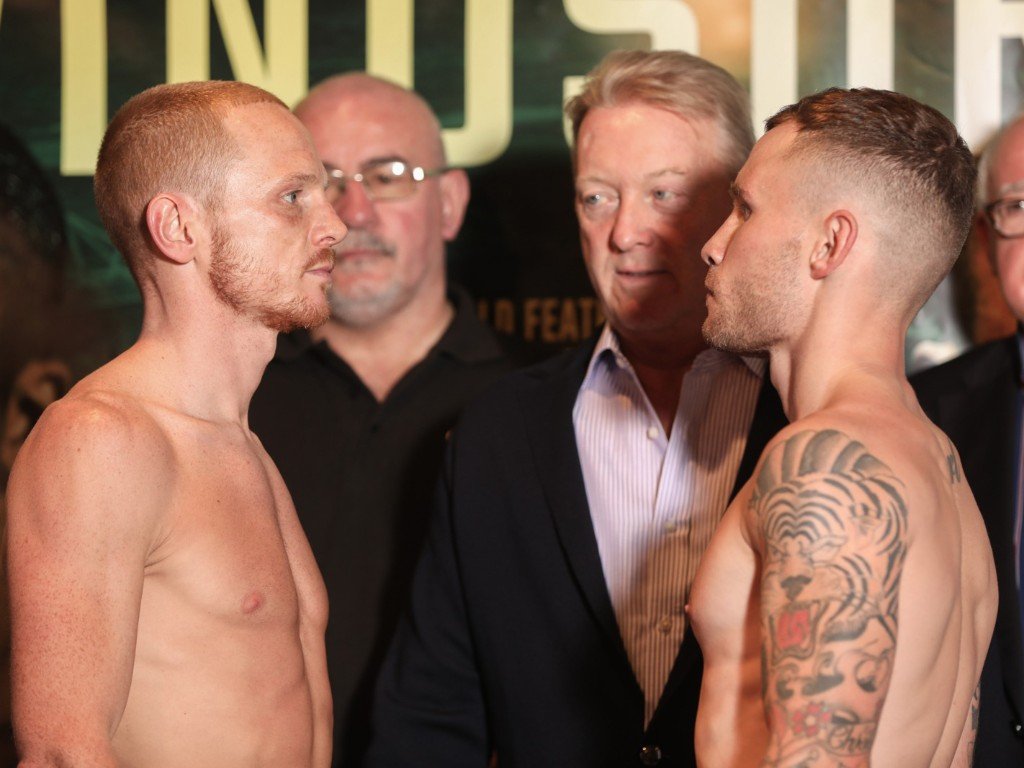 Boxer turned trainer Jamie Moore needed to see with his own eyes how much Carl Frampton had left. The trainer of the former two-weight champion now has all the evidence he himself needed – Frampton is the best featherweight in the world. This is what Moore – one of the finest British warriors never to have won a world title – explained to The Belfast Telegraph.
Tonight, Frampton, 25-1(14) faces unbeaten but also largely untested Australian Luke Jackson, 16-0(7) (in a fight that has been overshadowed by Tyson Fury's fight with Francesco Pianeta; that and the presence of one Deontay Wilder in Belfast) and Moore says his fighter will win and that he could "beat any featherweight in the world."
"Carl beats Luke Jackson, because I would put Carl in with any featherweight in the world and be confident that he beats him," Moore said. "Every camp he has come back better physically and mentally and that means more to me. I know that Carl is the best featherweight in the world. I can say that now, I couldn't say that at the start of our relationship because I needed to see what he had left. I haver seen the improvements, even from the [Nonito] Donaire camp he has improved so much and he is now understanding how much he has left. He's now better than he ever was."
We will see a great performance tonight from Frampton if he really is better than ever, and then, hopefully, bigger fights for the warrior known as "The Jackal." There is that third fight with Leo Santa Cruz out there for the Irishman, as well as a possible unification fight with Josh Warrington. But Jackson, a man who has talked a great, nothing-to-lose fight, might prove tougher than Moore and others expect.
In terms of sheer class, experience and quality of opposition, Frampton should win going away, but a focused and hungry underdog is a dangerous proposition for any fighter. Frampton has said, perhaps somewhat worryingly, how he will be able to "do anything I want with Jackson." Confidence is a great thing, but overconfidence can be bad – complacency and arrogance even worse.
Frampton should get the win tonight but it might prove to be a tougher job for "the best featherweight in the world" than some people think. Look for a good, exciting fight that goes to the score-cards.