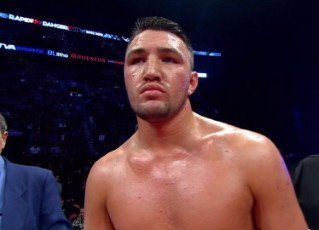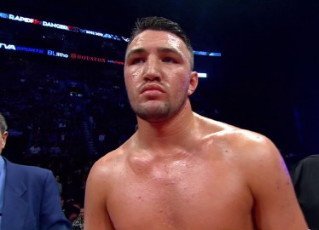 In something of a slight step up in competition, highly hyped heavyweight Hughie Fury (8-0, 5 KO's) will be fighting cruiserweight Shane McPhilbin (8-7-1, 5 KO's) next month on September 14th at the Magna Centre, Rotherhan, Yorkshire.
Hughie, 18, the cousin of unbeaten heavyweight contender Tyson Fury, has been very busy since turning pro in March of this year. Hughie has squeezed in 8 fights in four months, albeit against weak opposition. McPhilbin will continue of this type of match-making, but he's clearly step up from Hughie's last two opponents Moses Matovu (4-29-4) and Ivica Perkovic (19-21, 14 KO's).
He's a cruiserweight, so it's not as if the 6'6" Hughie is taking on a heavyweight with an 8-7 record. Hughe's promoter has made sure that he's picked out a guy that won't have the size to be much of a threat to him with the 6'0" McPhilbin.
McPhilin may be giving up 6 inches in height and 5 pounds in weight to the 6'6", 245 lb. Hughie, but he's a much better puncher than him, and if he can catch Hughie with some big shots, we might see Hughie hitting the deck like his cousin Tyson Fury recently did against Steve Cunningham.
Hughie is in definite need of a good trainer to work on developing his left hand, his power, and his defense. He only throws right hands, and he doesn't have the kind of power to get away with being one-dimensional like that. Like his cousin Tyson Fury, Hughie tends to slap with his shots and doesn't have major power. He's still young in that he's about to turn 19, but usually a fighter has already shown whether he's going to have power by the time he's 19. It's possible if Hughie gets on a weight program to develop his less than impressive physique, he could develop some power in 4 or 5 years, but right now he's mostly just a slapper and not capable of knocking out even the weak opposition he's being fed.