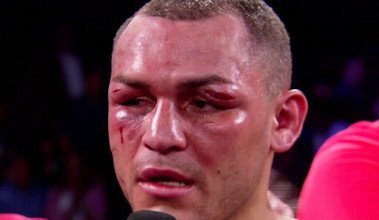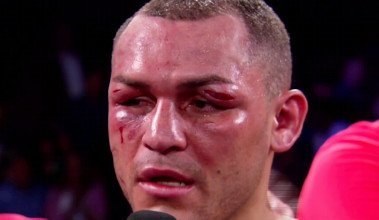 Mike Alvarado (34-1, 23 KO's) and the recently beaten Ruslan Provodnikov (22-2, 15 KO's) have reportedly agreed to terms for a fight televised by HBO on October 19th at the First Bank Center, Denver, Colorado, USA. Top Rank finalized the deal, according to Yahoo Sports.
Top Rank president Todd duBoef said to Yahoo Sports "What this fight shows is the value of putting on a great performance in the ring, win or lose. Provodnikov had a great performance against Bradley, and thought he was on the losing side, he's coming right back in the main event in a significant fight."
It's a decent fight but hardly what one would call great. Provodnikov has been ESPN2 type fighter and he lost his last fight against WBO welterweight champion Tim Bradley last March. Provodnikov was also beaten by Mauricio Herrera in July 2011. Provodnikov will make it interesting due to his power, but Alvarado is clearly a better fighter than him.
If Alvarado chooses to use a lot of movement like he did in his last fight against Brandon Rios last March, then this fight won't be nearly as interesting as it might otherwise be. But it's not a great fight. A much better fight than this would be Alvarado for Danny Garcia, or Alvarado vs. Lucas Matthysse. Those are way better fights than dragging down a welterweight that was just beaten like Provodnikov and making a big deal out of the fight.
Unfortunately, a fight between Alvarado vs. Garcia and/or Matthysse can't happen due to the Golden Boy vs. Top Rank rivalry, so this is about as good as you can hope for with Alvarado until Top Rank throws him in with Manny Pacquiao. I imagine will see that in the near future or another fight against Brandon Rios. We'll likely see those two fight two or three more times.
Like I said, hopefully Alvarado won't run in circles like he did in his last fight against Rios, because if so then the fight won't be worth watching. Alvarado's first fight with Rios was a lot more interesting than their rematch.