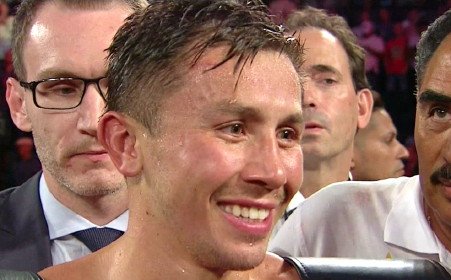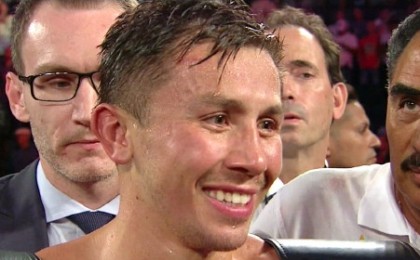 On Tuesday, IBF/WBA super middleweight champion Carl Froch asked boxing fans on his Facebook account to pick out who they would like to see him fight from these three fighters: Julio Cesar Chavez, James DeGale and Gennady Golovkin. Froch initially asked fans if they wanted to see him fight DeGale or Chavez Jr. But a couple hours later, Froch added Golovkin's name to the list.
As you would guess, Chavez Jr jumped out to a huge lead over the other contestants. However, now a day later, Golovkin has narrowed Chavez Jr's lead considerably and is within striking distance of taking the lead.
Here are the polling numbers at the time of this article:
Julio Cesar Chavez Jr – 11,547
Gennady Golovkin – 11,430
James DeGale – 7,510
If the current voting patterns continue the way they've gone since Golovkin's name was added to the poll, he'll likely run away with the voting and win the poll.
DeGale appears to be the odd man out there unfortunately. He's trailing by a considerable margin, and that probably doesn't make his promoter Eddie Hearn too happy because he'd like to match DeGale up against Froch in the near future. But the boxing fans prefer to see Froch face either Chavez Jr or Golovkin. Froch didn't include Mikkel Kessler's name to the poll for some reason.
It's likely because he's not fought since last year when Froch beat him by a 12 round unanimous decision. Kessler wants a third fight with Froch, but he's just waiting for the fight to happen instead of staying busy.
Golovkin has the biggest upside for Froch right now. He's unbeaten, powerful, hugely popular and perceived to be the best fighter in the middleweight division. Chavez Jr is seen as just another super middleweight contender, and clearly not the best in the division. Chavez Jr's career has been stagnating since his loss to Sergio Martinez in 2012.
Chavez Jr came back in 2013 and got a controversial win over Brian Vera, a middleweight that he dragged up to the super middleweight division to fight. In the rematch, Chavez Jr beat Vera by a convincing decision. Chavez Jr still hasn't fought a super middleweight and there are major questions about whether he'll be successful in this weight class.