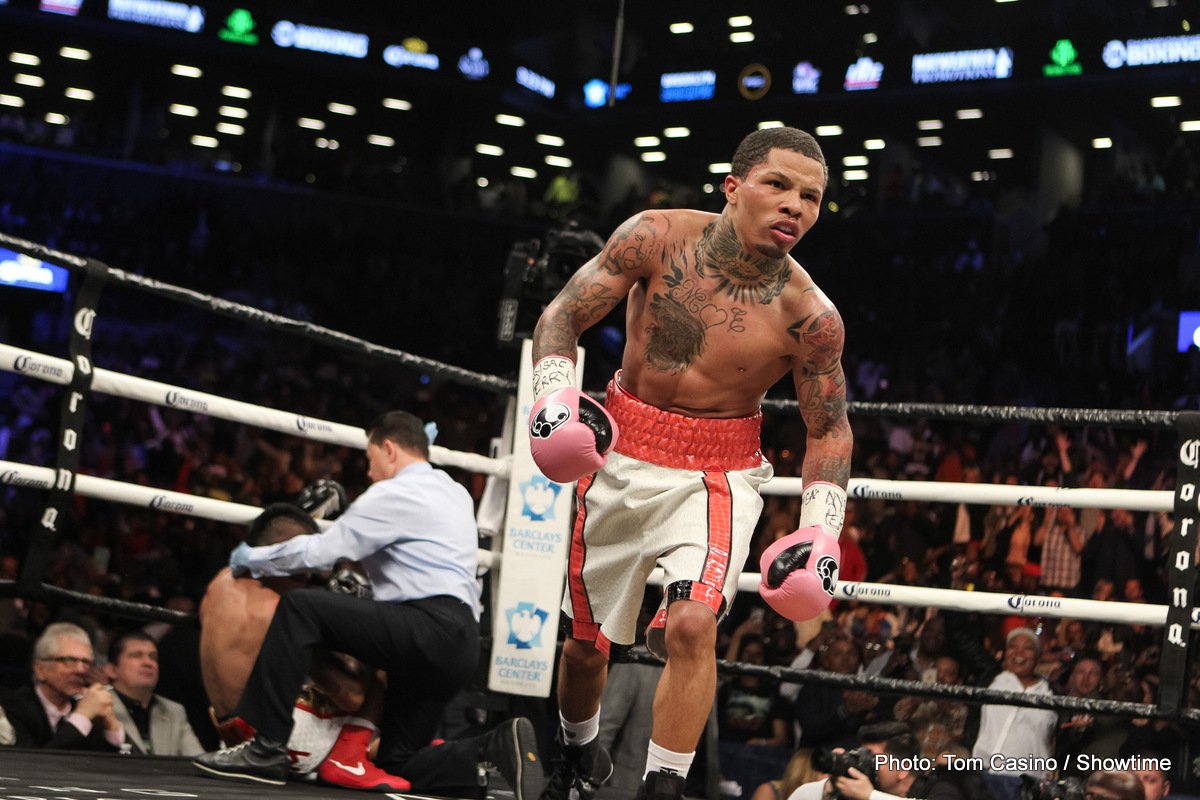 Unbeaten star-in-the-making Gervonta Davis shone this past Saturday night in New York, when he destroyed Jesus Cuellar to regain the WBA 130 pound belt he never lost in the ring in the first place. The 23 year old southpaw is now attempting to call the shots regarding a fight between he and pound-for-pound best (in the opinion of most) Vasyl Lomachenko.
A couple of weeks back, Floyd Mayweather, Davis' co-promoter and mentor, said that should "Tank" beat Cuellar and should Lomachenko beat Jorge Linares on May 12, then the two could fight next. Now, Davis, 20-0(19) is saying he is more than ready to fight Lomachenko next – but there is a catch (or two).
"If they ready to put it on pay-per-view, let's do it. If not, no," Davis said when asked if he would fight Lomacehnko next, FightHub cameras capturing the interview. "It's gotta be pay-per-view. For me it doesn't really matter, I'm the fighter. But whatever my team – I have a great team, I think I have one of the best teams in boxing – so if they up for it and they say so, I'm wit it."
Mayweather seems to be up for it, but what about the fight "having to be on pay-per-view?" Davis, while he may prove to be pay-per-view star in the future, is not one right now; neither is Lomachenko, despite the 10-1 talent's enormous, well, talents. Then there's the weight a Lomachenko-Davis fight would take place at. Lomachenko is moving up to 135 to get it on with world lightweight champ Linares next month and isn't expected to drop back down to 130. Would Davis be willing to move up to 135 for his next fight?
Bottom line: Loma-Davis would be a good fight, an interesting fight, but it seems doubtful it would be sensible to attempt to put it up for sale on pay-per-view. Don't look for it to happen next, maybe not even ever. There are other good fights out there for Davis at 130 – and none of them would have to be on pay-per-view.