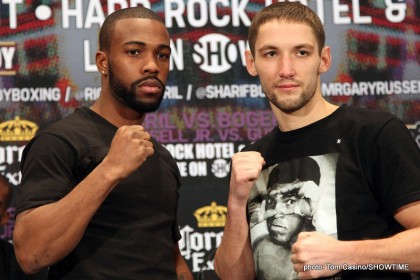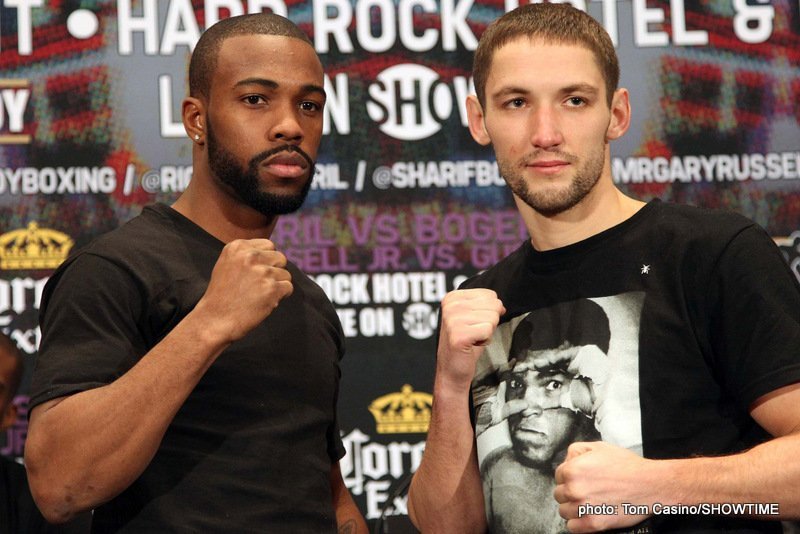 By Joseph Herron: As the time tested axiom states, "all good things come to those who wait". Unfortunately, the waiting period is often the most difficult part of being a prizefighter.
According to former Olympian Gary Russell Jr, the lingering interlude of uncertainty is just about over. The undefeated contender from Capitol Heights, Maryland, feels that he is more than ready to reach out and grab the brass ring of boxing.
"I'm ready," insists the sharp shooting southpaw. "I'm more than ready to win my first world title and become a world champion."
After years of honing his craft, Mr. Russell feels confident that the opportunity of a lifetime will arrive sometime in 2013.
"I'm very confident that my manager, Al Haymon, in a collaborative effort with Golden Boy Promotions, will make things happen for me this year."
But when a fighter possesses the skill set and natural athleticism of a Gary Russell Jr, landing a bout with an existing title holder isn't easy. In a division where most of the big fights reside under the Top Rank promotional banner, a championship opening may be not be right around the corner. Over the past two years WBO Champion Mikey Garcia, former titlist and division stalwart Orlando Salido, as well as former pound for pound fighter Juan Manuel Lopez have been considered by most to be the most impactful fighters of the 126 pound weight class.
"Trying to land the big fights in this division has been difficult for us. Without a mandatory position in any of the sanctioning bodies' ranking systems or a world title around our waist, we're considered by most fighters to be too much risk for the reward. I know fight fans want to see me in the ring with the top fighters of the weight class, but it isn't that easy. Trust me; no one wants a big fight with the top fighters more than I do."
But with the emergence of two division world champion Abner Mares in the talent enriched Featherweight division, as well as Daniel Ponce De Leon's unlikely acquisition of the WBC title, there are some meaningful bouts on Mr. Russell's 2013 hit list.
"I would love more than anything to challenge Ponce De Leon for his WBC title," admits Gary Russell Jr. "I would also love to test my abilities against a proven fighter and virtual chameleon like Abner Mares this year. I think both of those bouts have the potential to be fan favorites. Both men are action fighters and would make for terrific style match-ups if we were paired in the ring sometime in 2013."
Although championship aspirations are at the forefront of Gary's mind, there is no title opening hovering in the distance without a win against Vyacheslav Gusev (20-2, 5 KOs) this Saturday night. At the Hard Rock Hotel and Casino, the undefeated favorite will put his perfect record on the line against a very capable and underrated pugilist in the co-main event on Showtime Championship Boxing this weekend.
Mr. Russell refuses to look past any fighter.
"I know Gusev is a talented fighter and a very skilled boxer. Although he only has five knock-outs on his resume, any fighter can get caught with a good shot and go down. So my preparation has been meticulous for Mr. Gusev. I will be ready for anything he shows me during the fight. Fight fans should expect to see the best version of Gary Russell Jr. in Las Vegas on March 2nd."