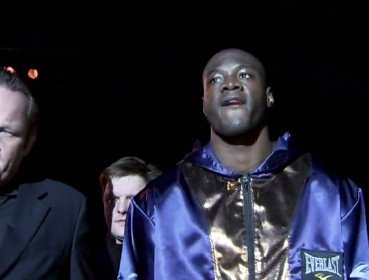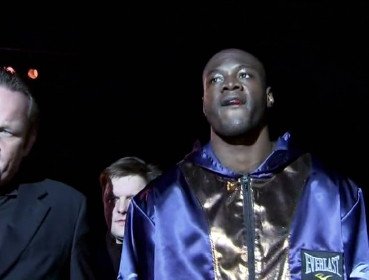 Recently British heavyweight Tyson Fury (21-0, 15 KO's) had been telling anyone that cared to listen to him that he wanted to fight Golden Boy fighter Deontay Wilder (30-0, 30 KO's), but shortly after Deontay expressed interest in facing him too, Fury said he was retiring from boxing.
Deontay didn't know what was happening, and neither did Golden Boy Promotions, who had hoped to line up the fight as soon as possible. But now Fury once again is expressing interest in fighting the 6'7″ Wilder, and you have to hope that Fury won't retire again or disappear when Golden Boy Promotions attempts to put the fight together.
"I'd like to fight Deontay Wilder, that's the fight," Fury said to On the Ropes Boxing Radio. Bermane Stiverne isn't really known in the UK, he's not a big name. People don't really know Chris Arreola in the UK, but who they do know in the UK is Deontay Wilder. He's the man with the big punching record, he's America's greatest hope so lets get it on with Britain's greatest hope…there's only gonna be one best man and that's Tyson Fury because I believe that Deontay Wilder is no good to me, I'll knock him out."
It's nice to see Fury looking to take on a dangerous opponent capable of making it through a training camp without going down with one kind of debilitating, fight-canceling injury after another. Fury has missed out on two fights against David Haye back to back due to injuries that Haye sustained. I'm sure Fury is kicking himself right now for choosing not to fight Kubrat Pulev in the IBF heavyweight eliminator when he had the chance earlier this year. Talk about your missed opportunities.
Fury has struck out with the Haye fights, blown it completely not taking the Pulev fight, and you have to hope that Fury won't blow it by choosing to duck the Deontay fight after talking him up. When you think about it, Fury very well could be on the verge of fighting for a world title right now against Wladimir Klitschko if he had just said yes to the Pulev fight. As bad as Pulev looked for the first 6 rounds against a terribly out of shape Tony Thompson last August, it's difficult to imagine Fury losing to Pulev. Fury could have won that fight simply by throwing 10 punches per round in the last 6 rounds, because Thompson faded to the point where he was just holding onto Pulev in the 2nd half of the fight and yet still almost beat him.
I don't think Deontay is a good match-up for the light hitting Fury. He's the complete opposite of Fury in terms of power and hand speed. Pulev pretty much only jabs because he can't punch, but with Deontay, he'll knock a hole through his opponents head with his right hand power shots. Fury is about hard a puncher as Pulev, which means he'd be slapping at Deontay for 12 rounds and taking huge bombs to the head in return. Given that little Steve Cunningham had Fury on the canvas in the 2nd round in their fight last April, I think Deontay would have Fury flat on his back in the 1st round and ready to be carried out of the ring. It's a really bad match-up for Fury, and I think he'd be better off not taking this fight.