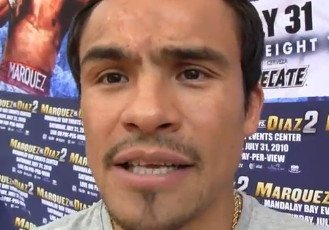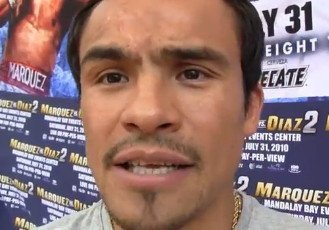 It looks like it's finally dawned on Manny Pacquiao's team that they won't be able to count on having Juan Manuel Marquez continue to fight him and help pump up his pay-per-view numbers anymore, as Pacquiao's personal adviser Michael Koncz is now saying what everyone has known for the past 6 months in that Marquez will never fight Pacquiao fight Pacquiao again.
What this means in the immediate future is that the options for Pacquiao's next fight on April 12th are mighty slim down to him either fighting a rematch with WBO welterweight champion Tim Bradley or fighting one of his former sparring partners Ruslan Provodnikov.
"Marquez will never fight us again," Koncz said to the LA Times. "Why would he? He has bragging rights and all the money he wants."
It'a pretty disappointing that there are no other options for Pacquiao to fight that will bring in big PPV buys than him having to fight Marquez repeatedly. If this is the only guy left that can bring in huge PPV numbers for Pacquiao, besides Mayweather, then Pacquiao and Arum need to offer him a 50-50 purse split instead of a much smaller fraction of the purse. If they want Marquez to take the fight then they need to try something different by giving him half the purse. I don't think Marquez would say no to that deal, and obviously that's something that they've not done.
Arum and Koncz are going to need to be a little more inventive with their match-making because you can't expect boxing fans to want to keep paying to see Pacquiao on PPV if it's the same old tired recycled fights.
Fighting Bradley again will likely mean that Pacquiao's fight will bring in far less than 1 million PPV buys. At best, he might be lucky if a Bradley vs. Pacquiao II fight hauls in 800,000 buys. Since Bradley stunk it up by running last year when they fought, I doubt that fans are going to want to see a rematch between them in high numbers. Bradley's recent performance against Juan Manuel Marquez was incredibly dull compared to his previous fight against Provodnikov in which Bradley tried to fight him toe-to-toe and almost got knocked out.