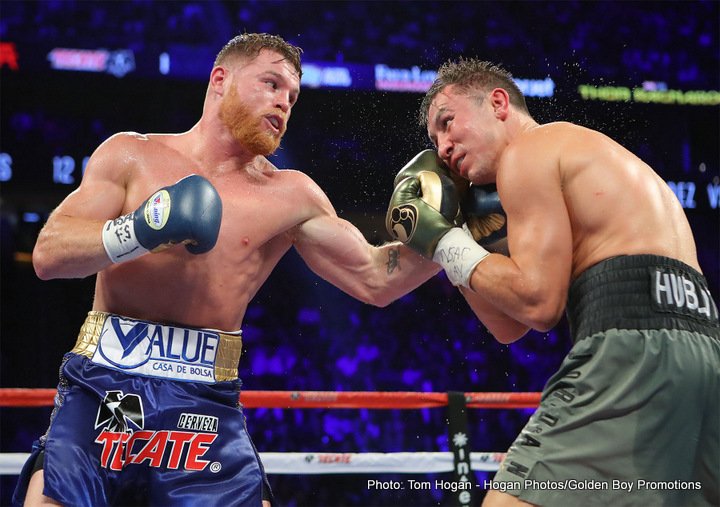 There are already a few fights we can look forward to in 2018, these bouts being either officially announced or heavily suggested: Errol Spence-Lamont Peterson, Keith Thurman-Jessie Vargas, Jeff Horn-Terence Crawford and Deontay Wilder-Luis Ortiz (suggested for the spring but not yet official).
But what other fights do we want, do we need, to see take place in 2018?
How about these:
Deontay Wilder-Anthony Joshua.
Enough talking, this one has been called for for quite a few months now and next year, if it doesn't happen, fans will seriously begin to lose patience. Both fighters seem to genuinely want to fight, but do their respective promoters want to risk it?
Keith Thurman-Errol Spence.
The two best welterweights in the world right now, this unification showdown would really get fans excited. Maybe we could go as far as to refer to this fight as a modern day Leonard-Hearns.
Vasyl Lomachenko-Mikey Garcia.
Is Garcia the only fighter around the 135 to 140 pound weight class capable of testing Lomachenko; beating him even? It seems this is the pound-for-pound match-up is the one almost all boxing fans are calling for right now.
Gennady Golovkin-Canelo Alvarez II.
An obvious pick and one we may well get to see in May. The first fight, while not a truly great fight, was full of drama, and of course the decision sucked so bad we simply cannot stand the notion of the two middleweights leaving it at that.
Carl Frampton-Leo Santa Cruz III.
The first two meetings between these two featherweights resulted in terrific action; the first fight especially, and there needs to be a decider between these two mutually respectful rivals.
Keith Thurman-Shawn Porter II.
The first fight was a classic, and if both men keep winning (Thurman expected back after his injury-enforced layoff soon) a sequel seems a natural.
Jarrell Miller-Dillian Whyte.
These two dislike one another, have been exchanging words and are both calling for a world title shot. How about them fighting each other in an eliminator? How good is Miller? How good is Whyte? This fight would give us some clue.
Sergey Kovalev-Artur Beterbiev.
Talk about a guaranteed explosion! These two Russian punchers each hold a major world title and who wouldn't want to see a unification collision between the two?