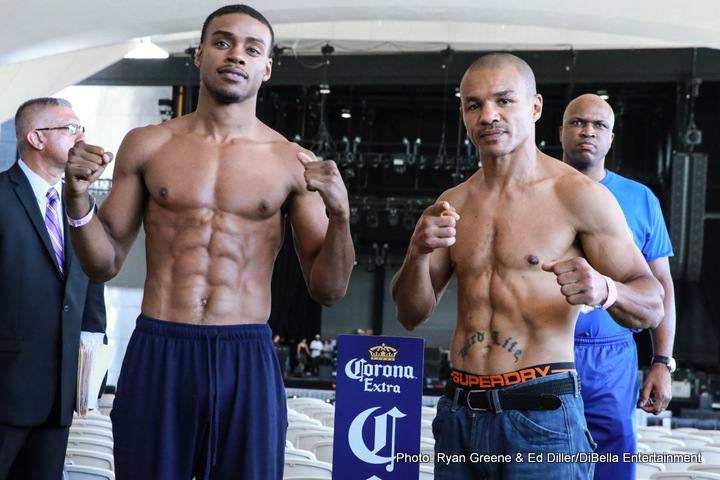 Errol Spence measures himself against Leonard Bundu this Sunday afternoon in a great lead-in slot on NBC. Pretty much everyone thinks the outcome is all but written in stone. This scribe will even admit the venue, the newly constructed Coney Island outdoor amphitheater, may be just as intriguing as the matchup. Either way it's a great look for boxing and Errol Spence, nuzzled in a tight-window between the Olympic basketball gold medal final and the closing ceremony in primetime.
Anything Keith Thurman can do Spence can do better is Errol's motto and the main storyline to peak interest amongst the loyal fan base. If Spence is able to do what no man has, by stopping Bundu, he would once again send a clear message to the top welterweights. The same top-flight welterweights who are in no rush to face the young Texan until the reward balances out with the risk.
It could take a while for the named fighters to meet Spence in the ring but for now he must take care of business and wait for his moment in the sun. Two summers ago, Floyd Mayweather told anyone in his vicinity that Keith Thurman, Shawn Porter, and Danny Garcia should give Spence an opportunity.
Spence has made the most of his television appearances under the Premier Boxing Champions Banner. Errol passed the eye-test long ago and put his skill and power on display for the world to see in a 5th-round stoppage of Chris Algieri last April. A feat power puncher's Manny Pacquiao and Ruslan Provodnikov couldn't achieve.
As far as the actual style-matchup in the ring its likely Spence/Bundu will be a bore. In 2014, Thurman landed a nice left hook in the first minute of their fight sending Bundu to the canvas. Thurman went in for the kill and got clipped with a left hook from Bundu. After that punch landed Thurman was hesitant to let his hands go and settled for using a jab while circling Bundu on the outside. Thurman picked up his pace slightly later in the bout but never landed more than two-punch combinations. Bundu would get close to Keith but failed to throw punches settling for a wild-punch here and there.
Lucky for the viewing audience Spence prefers to push-forward and could force the issue on Bundu. Beyond being overzealous in search of a highlight-reel knockout and getting caught in the process, Spence should win a vast majority of every round. Maybe, once an IBF belt is on the line it will entice Lamont Peterson to step to the plate if Kell Brook decides not to return to 147. For the boxing fans and Spence's progression let's hope we get a two-way fight.
My Official Prediction is Errol Spence by late technical stoppage.
Side Note: Don't forget to catch the NBC Sports Network card Sunday night featuring a woman's bout between unbeaten fighters Heather Hardy and Shelly Vincent. Also, on the card is Claudio Marrero vs. Derrick Murray.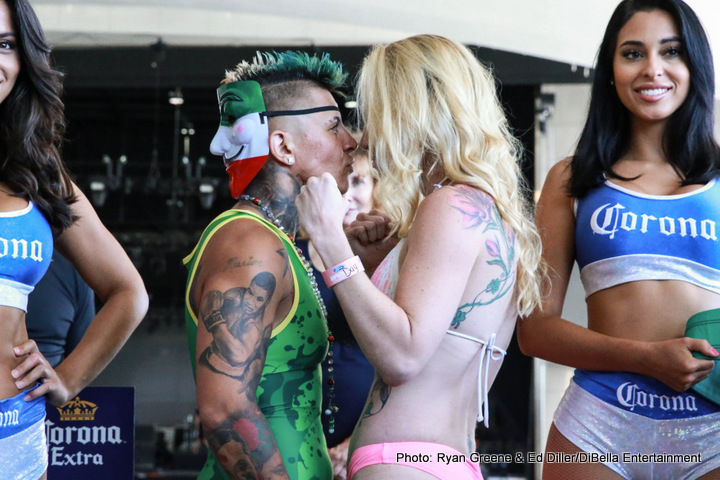 Written by Chris Carlson Host of The Rope A Dope Radio Podcast blogtalkradio.com/ropeadoperadio or iTunes. Follow on Twitter @RopeADopeRadio & Visit The Rope A Dope Report on YouTube