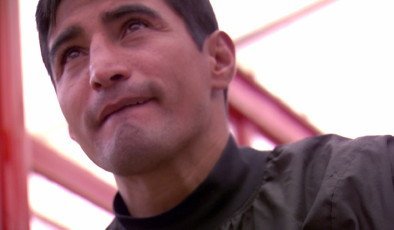 37-year-old former three division world champion Erik "El Terrible" Morales (52-9, 36 KO's) returns to the ring in two months to face Jorge Paez Jr. (37-4-1, 22 KO's) in a scheduled 12 round bout at the Arena Monterrey, Monterrey, Nuevo León, Mexico. For Morales, this will be his first fight since he was stopped in the 4th round by WBA/WBC light welterweight champion Danny Garcia in October of 2012 in their rematch.
Morales has been sitting idle all this time and rusting away. For a fighter Morales' age it's not good for him to be out of the ring for as long as he's been because there's too much rust that can set in for the aging star.
Morales probably needs to retire because there's no way he can be a factor at 140 of 147. It'll be fortunate for him if he can get past Paez Jr. at this point.
In 2011, Morales lucked out when he picked up the vacant WBC light welterweight title by stopping fringe contender Pablo Cesar Cano. Morales had been scheduled to fight Lucas Matthysse, but he pulled out of the fight in the last week due to an illness. Had that fight taken place, it's very likely Morales would have been knocked out by Matthysse. It was lucky for Morales that Matthysse pulled out, and was also very fortunate for Morales that the WBC selected Cano for the fight instead of a higher ranked contender with a better chance of beating him. As it was, Morales won the vacant WBC 140 lb. title and held it until facing Danny Garcia in March of 2012 and getting beaten.
Paez Jr., 26, might be too big of a challenge for Morales at this point in his career. Paez Jr. is young, and he's won his last 10 fights since losing a 10 round split decision to Jose Lopez in May of 2011. Paez Jr. isn't one of the major players or even close to being one of the major players in the 147 lb. division, but he might have enough talent to beat the aging Morales.
Paez Jr. also has loses to Oscar Meza, Ricardo Cano and Ramon Guevara. However, those losses came earlier in Paez Jr's career and he's looked a lot better as of late in beating the likes of Omar Chavez twice, Charlie Navarro, Rodolfo Quintanilla and Ivan Hernandez. Those aren't great fighters, but Paez Jr. still beat them and has been staying active, and that's a lot more than you can say for Morales.