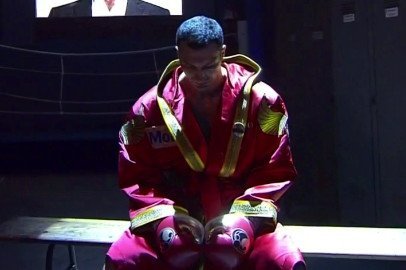 IBF/IBO/WBA/WBO heavyweight champion Wladimir Klitschko (61-3, 51 KO's) and his WBO mandatory challenger Alex Leapai (30-4, 24 KO's) have reportedly agreed to face each other in April in Germany, according to Fightnews. The actual date they're looking at for the fight is April 26th, but they still need to sign off on the contracts. There had been speculation that the two fighters management wouldn't come to an agreement, which would force it into a purse bid. But looks like they've agreed to having the fight take place in Germany.
Leapai, 34, defeated Denis Boytsov by a 10 round unanimous decision last November to become he mandatory challenger for Wladimir. It's interesting that Leapai and Boytsov were the ones that ended up fighting for the mandatory spot, because there are arguably a number of better contenders in the WBO's top 15 than these two.
It's good that Boytsov finally got at a shot to work himself into a title spot, as he'd been hanging for a number of years without having a chance. Unfortunately he got knocked down a couple of times by Leapai and pretty well dominated in losing the fight.
Leapai is one of the weaker contenders that Wladimir has faced in his many years as a champion. Other than Boytsov, Leapai doesn't have any solid victories under his belt during his 10-year pro career. He was knocked out in 9 rounds by Kevin Johnson in 2012, and he also has several other defeats at the hands of obscure opposition. His best two wins of his career were against Boytsov and Travis Walker. That's all he's done, and that's probably not going to be good enough for him to be able to be competitive in this fight.
Wladimir is coming off of a win over WBA heavyweight champ Alexander Povetkin last October. Going from Povetkin to Leapai is likely to be a little bit of a shock for Wladimir, because Povetkin is so much better than Leapai. The class difference is pretty dramatic. The WBO really gave Wladimir a huge gift by having Boytsov and Leapai as the WBO eliminator instead of someone that at least has a chance to beat the 6'6″ Wladimir, like Andy Ruiz, Mike Perez, Dereck Chisora and Bryant Jennings.
Those are all contenders that the WBO has ranked in their top 15, yet they selected Boytsov and Leapai to fight in their WBO eliminator instead of two of those guys. At this rate, Wladimir could hold onto his WBO title for a long time if the WBO is going to keep matching up easy options for him.