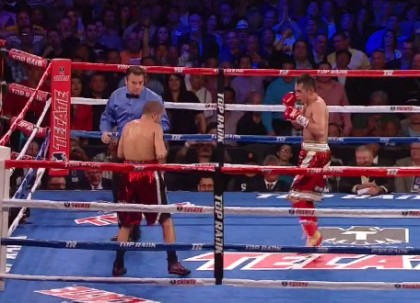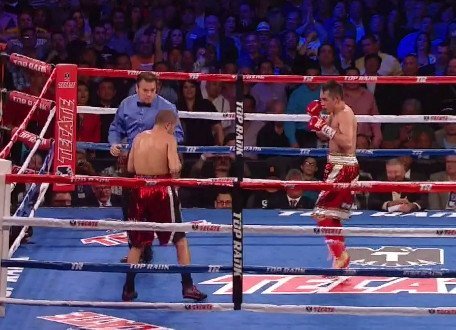 Nonito "The Filipino Flash" Donaire came out victorious tonight against Vic "The Raging Bull" Darchinyan at the American Bank Center in Corpus Christi, Texas.
Many observers said that Darchinyan was leading on the score cards until the stoppage and Robert Garcia, Donaire's trainer, encouraged his prodigy to throw some combinations. In the 9th round, the Filipino fighter listened to the advice from his corner and he hurt and caught Darchinyan with his deadly left hooks, which sent every boxer he faced, to go down. When Darchinyan went down and couldn't recover anymore to a fast flurry of punches from Donaire, referee Laurence Cole halted the fight to save the defenseless boxer.
We have seen fights like this, when Donaire, Jr. faced Rigondeaux on April 13, 2013 for example. The Filipino icon has always had problems with a fighter who has a little bit the style of Manny Pacquiao, who is a is quick and aggressive fighter. If Donaire wants a rematch against the Cuban boxing star, he should do much better than what he had shown tonight.
According to some of Donaire's fans, this win is for the people of Samar and Leyte in the Philippines who were affected by super typhoon Haiyan last Friday, especially for the thousands of people who have lost their lives.
Follow me in twitter @alon_dy