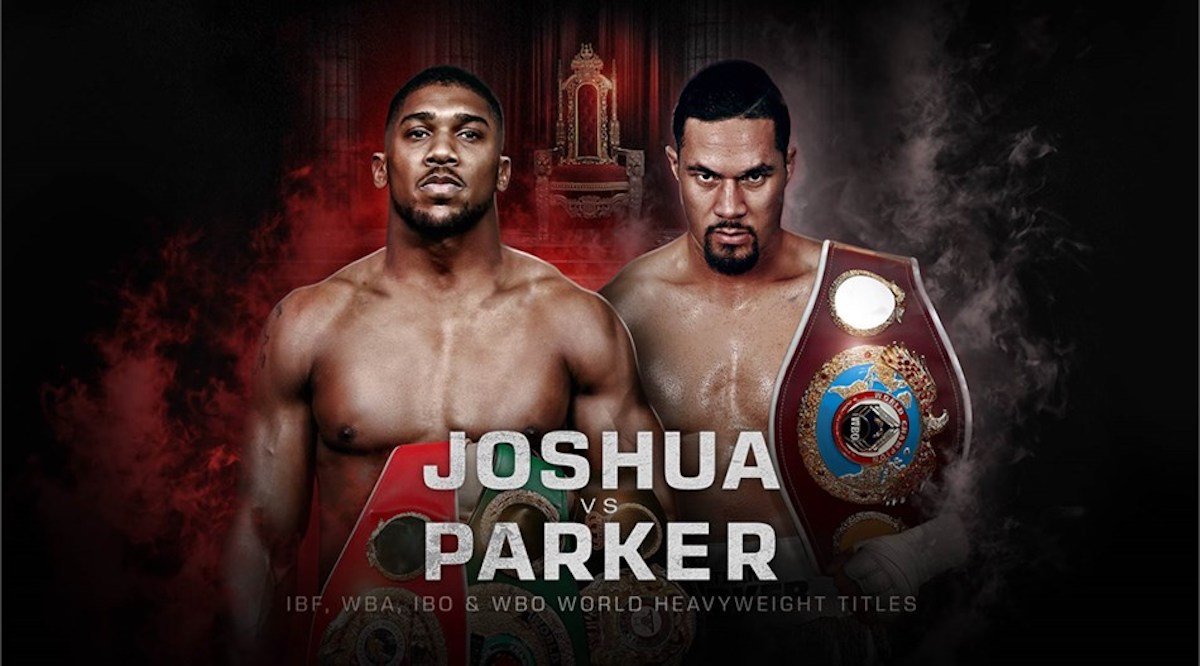 WBO heavyweight champ Joseph Parker underwent hugely successful elbow surgery back in November, a member of his team has announced. According to Dave Higgins, who spoke with Sky Sports earlier today, the unbeaten champ had operations on both elbows whilst negotiations were ongoing for the Anthony Joshua three-belt unification fight, which will of course take place a week on Saturday in Cardiff, Wales.
According to Higgins, the surgery, on both of Parker's "troublesome elbows" was enormously successful and even Joshua's promoter Eddie Hearn has commented on how light and in top shape Parker looks to be in with just over a week to go until the big fight. By his own admission, Parker looked less than great in his two fights of last year – defeating late sub Razvan Cojanu, and then Hughie Fury, by decision (some people, this writer included, feeling Fury did enough to have beaten Parker last September) – but it just might be that the New Zealander was hampered by elbow problems in both bouts.
Problems that have now been fixed:
"We're pretty transparent, we've got nothing to hide, especially given it was so damn successful," Higgins said of the operations. "We were negotiating while Joseph was having surgery, but now seems like an opportune time to end speculation and front foot the issue."
While Hearn also commented on the issue:
"Parker looks much, much lighter," Hearn said to Sky Sports. "There are rumours that Parker has been injured for the past two or three fights, but now is injury-free and looks unbelievable in training."
So, is a fully healed and "injury-free" Parker a far more serious threat to AJ than the fighter we saw labour his way to decision wins in his last two fights? Might Parker chuck a whole lot more leather now that his elbows are fixed? Maybe, maybe not, and of course we always hear fighters telling us how they feel "better than ever" straight ahead of a big, big fight. But one thing is clear: Parker and his entire team really do appear to be feeling ultra-confident right now.
Parker simply cannot seem to stop smiling when being interviewed.