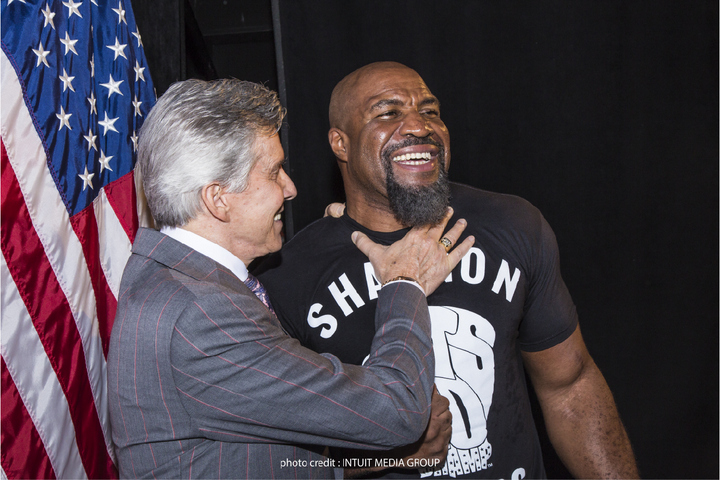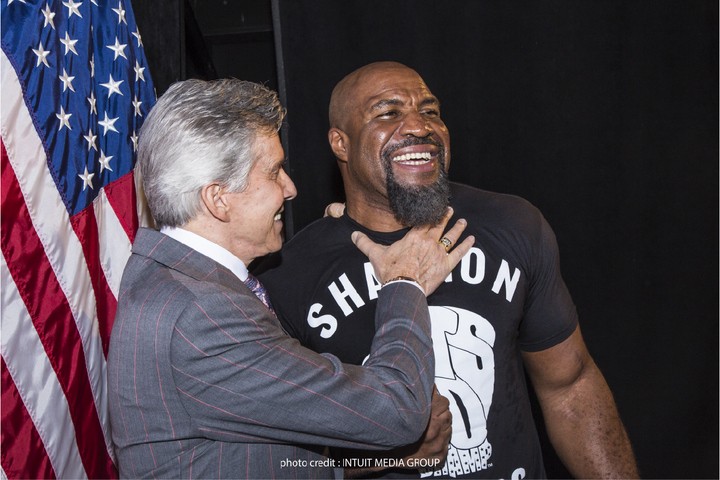 Heavyweight contender Dillian Whyte does not see the upcoming, agreed fight between former heavyweight champs David Haye and Shannon Briggs as a mismatch. Far from it, Whyte says he will not be at all surprised if 44-year-old Briggs KO's 35-year-old Haye. Speaking with The South London Press, Whyte – will face Ivica Bacurin, his third change of opponent, on Saturday's Joshua-Breazeale card – said he has been hugely disappointed by the quality of Haye's comeback opposition.
As fans know, Haye came back from a three and-a-half year layoff to KO Mark de Mori in January and then Arnold Gjergjaj in May. Whyte was not at all impressed and he says the fight with Briggs will be Haye's first test since returning to the ring.
"David is younger and probably fresher – but don't be surprised if Briggs takes him out," Whyte said. "David has never really been one to take punishment. When it is time to be tough he hasn't really done that – apart from against Giacobbe Fragomeni and Jean Marc Mormeck. But that was at cruiserweight when he had the advantage of speed and power. When he fought Wladimir Klitschko he was scared to engage and commit – he just looked to defend and cry about his toe. When you haven't boxed for four years you need some tune-ups, but the guys he has fought are terrible. You saw the Gjergjaj fight – David fed a jab and he went to the floor. I was in camp with Gjergjaj and he got the crap beaten out of him and was absolutely terrified. Briggs is a decent fight. Briggs has a very good chance of knocking him out. Even when he fought Lennox Lewis he almost knocked him out."
Whyte make some good points, adding how Briggs will be very dangerous early on against Haye, in the first three or four rounds. Haye certainly has not been at all tested in the ring since coming back after that long layoff. Gjergjaj offered basically nothing and even then Haye could not knock him out clean. Did Haye look right to you in that fight? To me, the former lightning fast cruiserweight (and to a degree heavyweight) looked a little sluggish, his shots telegraphed. Briggs may well catch Haye and, more importantly, he might be able to take any punches Haye catches him with.
Briggs, 60-6-1(53) hasn't got a great engine and he does have a tendency to gas out after a few rounds (even in his younger days) but he has not got a bad chin – just look at the beating Briggs took from Vitali Klitschko without falling, in 2010. Look at Briggs' record and you will see he has been stopped just twice, by Lewis in a great slugfest, with Briggs getting off to a fine start, and by Darroll Wilson, way back in 1996, when Briggs ran out of steam and later claimed he'd had an asthma attack.
Briggs has been asking and asking for a big fight chance and most people wrote him off as a has been chasing one last payday. But Briggs has got him self into what appears to be good physical shape and he has that look in his eye – as though he really does believe he will knock the 28-2(26) Haye out as he has promised to do.
As the fight creeps closer (When will it actually be signed? Will Haye actually take this risky fight or is he perhaps having second thoughts? It's gone quiet, that's for sure) more and more people seem to be siding with the old man who has so many 1st-round KO's to his name.