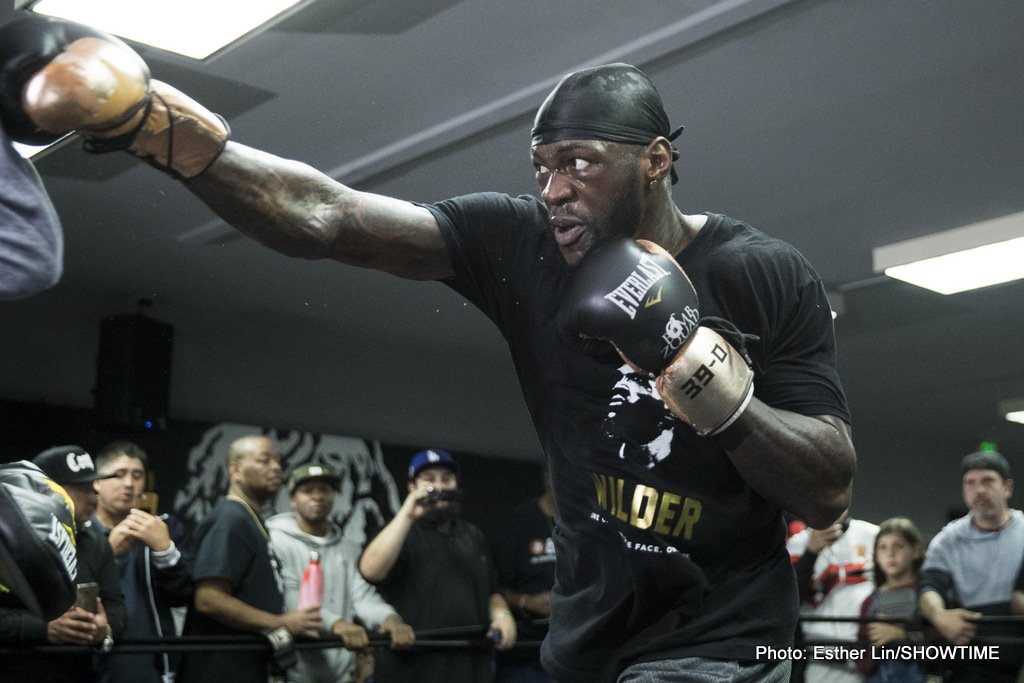 Fight fans are still waiting for official confirmation of the date and venue of the much publicised heavyweight showdown between Deontay Wilder and Tyson Fury. Both heavyweights have reportedly begun training and both unbeaten giants say the fight is as on as it can be. Still, in this ever-cynical world we live in, there are those people who take the view of, 'I'll believe it when they're in the ring and the bell sounds.'
Until the venue, date and other information is officially announced, there will continue to be doubters. We were told last week that the fight would be officially announced "early next week at the latest," yet this week has come and almost gone, and nothing. Zero. Nada. Well, not quite.
Wilder, taking to social media, has actually thanked fight fans for being as patient as they have been regarding waiting for this fight.
"Announcement any day now. Thank you for being patient. This is going to be an amazing fight. 5:17 am, I'm up shadow boxing thinking about Tyson Fury. Oh boy when I'm done with you, the only thing you'll be able to eat is New England clam chowder soup," Wilder wrote.
The venue for Wilder versus Fury is expected to some place in Las Vegas, and Fury promoter Frank Warren recently told iFLTV how the venue is "being negotiated," and that "we're waiting to confirm it can be there," – "it has got to be the best place as it's a mega fight."
"They are fighting," Warren also stated. "It's going to be on before the end of the year and we will announce it when it suits us."
Let us hope so. Maybe all concerned are waiting for the world's media to be gathered in Las Vegas for the huge Gennady Golovkin-Canelo Alvarez rematch of September 15, and officially announce the big heavyweight dust-up then.
After all this waiting, and getting excited, this fight, for the WBC heavyweight crown currently held by Wilder, simply has to happen.