Oscar De La Hoya reveals that he intends to match former WBO junior middleweight champion Jaime Munguia against Gennadiy Golovkin in May. De La Hoya hasn't put the fight together yet, but that's what his plans are.
The 24-year-old Munguia (36-0, 29 KOs) says he's ready to challenge Golovkin (41-1-1, 36 KOs) for his IBF middleweight title after moving up to the 160-lb division and fought twice in that weight class in 2020.
Munguia believes he has enough experience now to defeat GGG, who will be turning 39 next month on April 8th. Golovkin has a three-fight winning streak since his controversial 12 round majority decision defeat against 'The Face of Boxing' Canelo Alvarez in September 2018.
Golovkin has been hoping that Canelo would meet him for a trilogy match, but the Mexican star has chosen to take lesser opposition since then. However, Canelo did say recently that he might consider facing GGG in December, but it's unknown whether he will.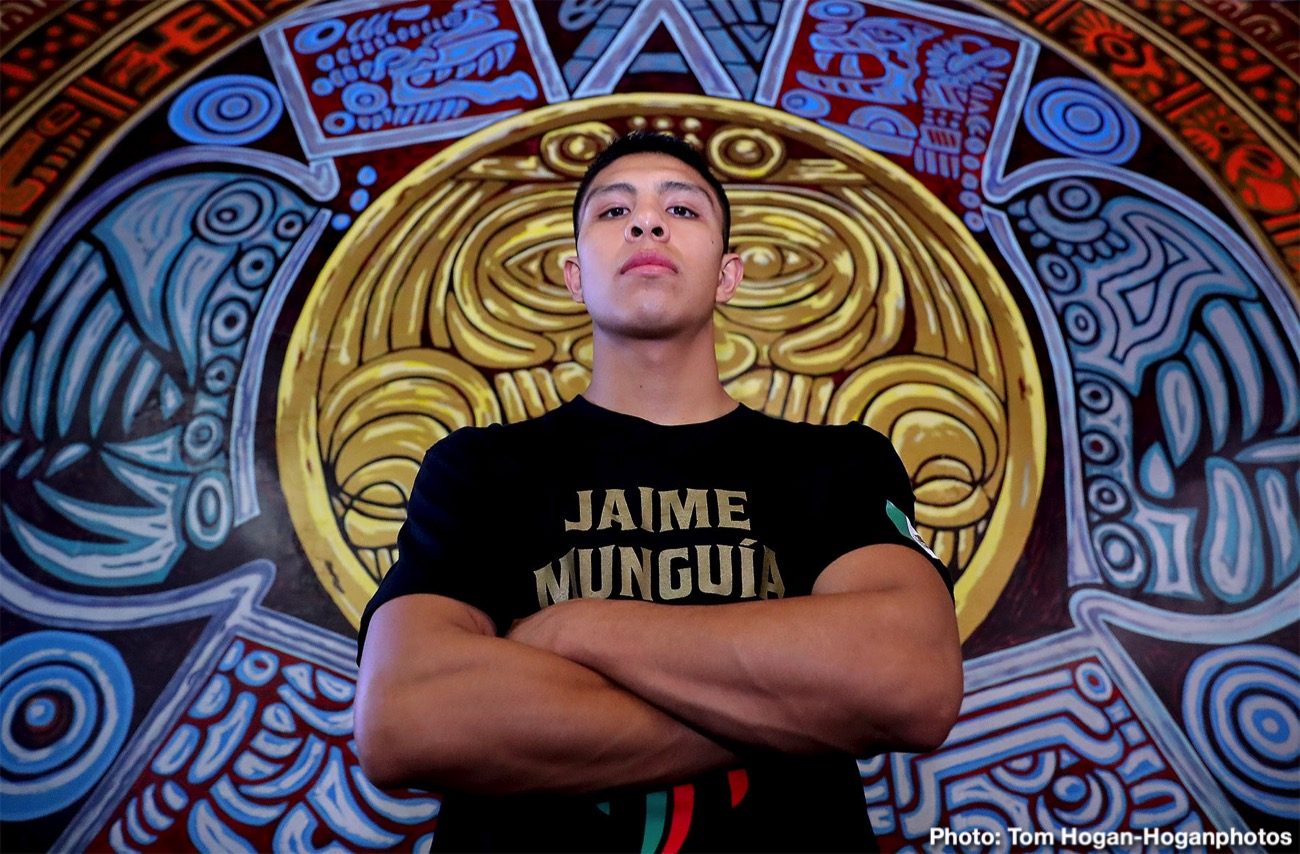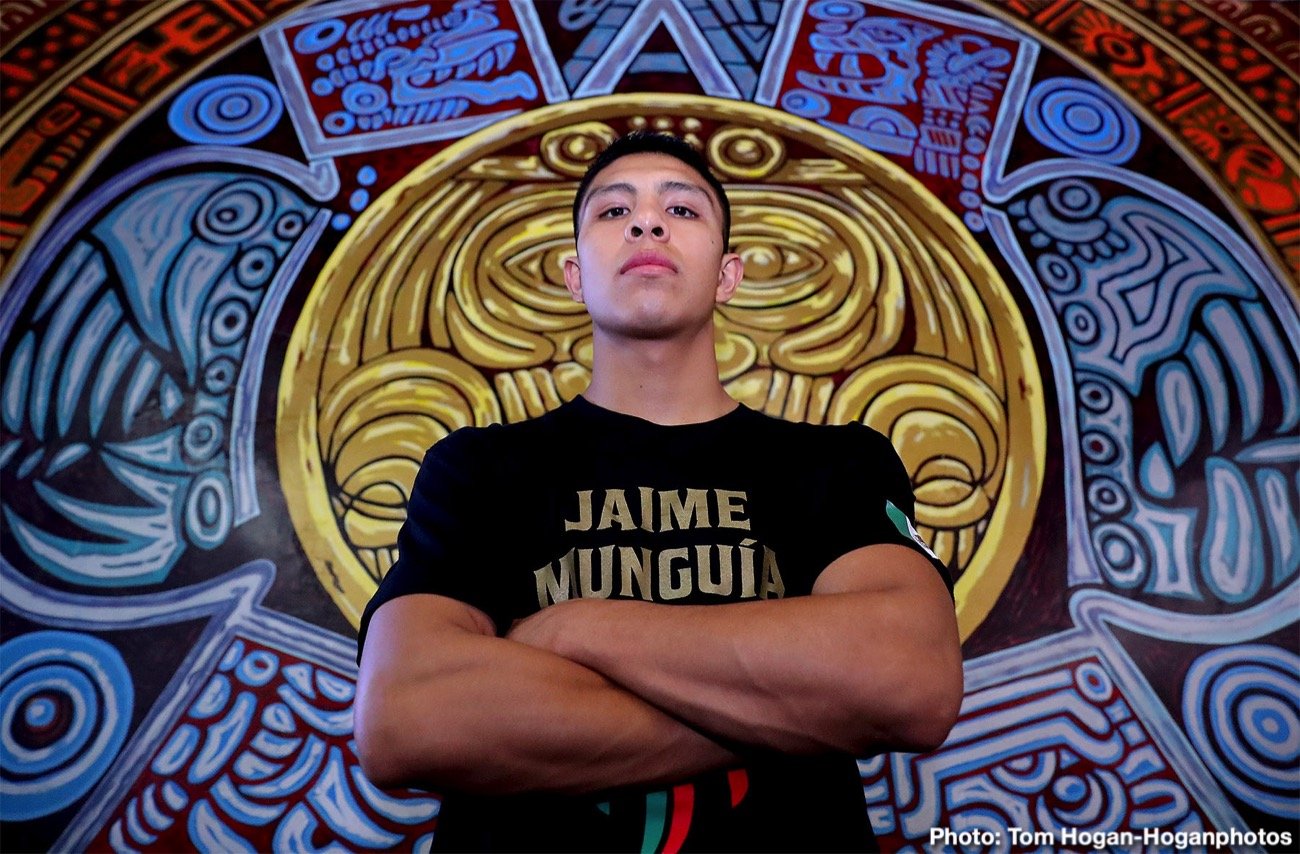 Golovkin still looked plenty dangerous in his recent successful title defense against Kamil Szeremeta last December in stopping him in the seventh round.
"The last time we heard was they're serious about Munguia, so we have a call into GGG's people, and hopefully we can iron that one out and get it done, hopefully for May," Golden Boy boss Oscar De La Hoya said to Fight Freaks Unite.
De La Hoya can't afford to wait too much longer to match Munguia against Golovkin because the Kazakstan fighter isn't going to wait around forever for him to pull the trigger on this fight.
Munguia has recent wins over these fighters:
Tureano Johnson
Gary 'Spike' O'Sullivan
Patrick Allotey
Dennis Hogan
Munguia looked impressive last year, stopping Tureano Johnson in the sixth round and 'Spike' O'Sullivan in the 11th. Those performances were every bit as exciting as watching one of Golovkin's typical fights.
You can argue that Munguia has a more entertaining style of fighting than Canelo because he brings drama to his fights and throws his punches in bunches. Canelo is more of a one punch-at-a-time counter-puncher who focuses on not getting hit.
If Munguia is able to beat Golovkin, he could be Golden Boy's replacement for Canelo.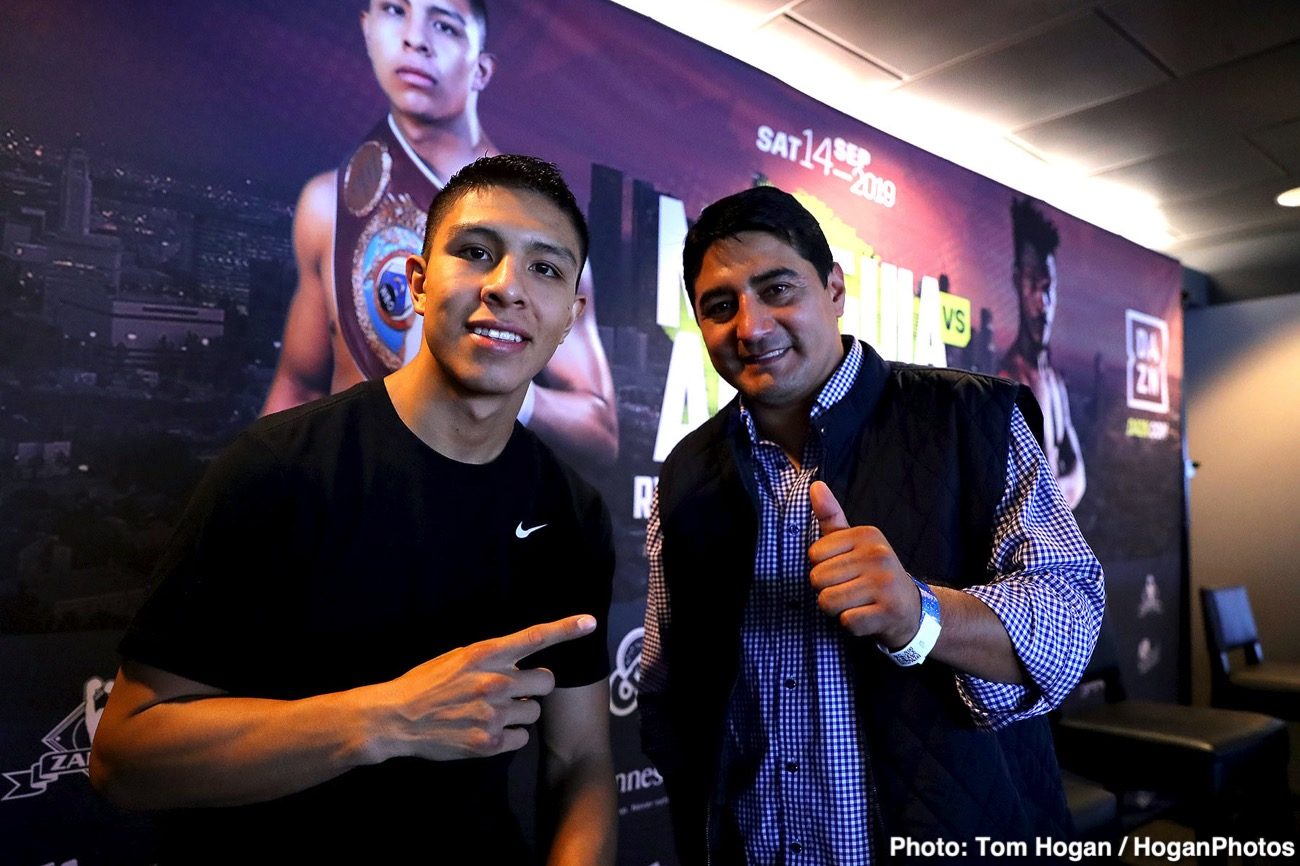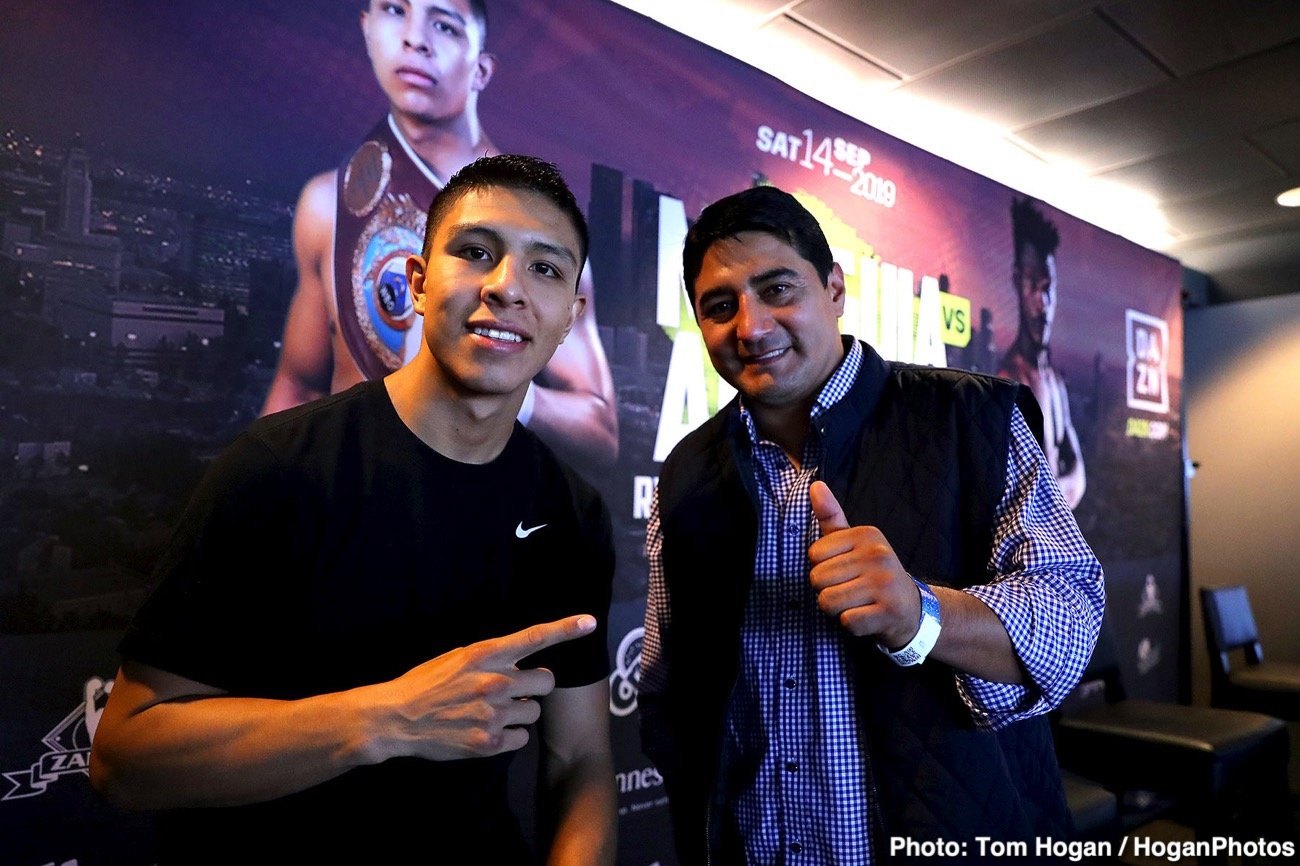 Munguia has evolved a lot in the last two years, adding more weapons to his arsenal of punches.
In his last fight against Tureano, Munguia employed a powerful uppercut that damaged his opponent's lip, which led to the fight being halted.
Canelo can't afford to wait either before making the third match with GGG. This is the fight that boxing fans, as well as DAZN, want to see.
It's nice that Canelo wants to become the undisputed champion at 168, but the sport has changed dramatically in the last ten years. It no longer means anything to be a champion. In this era, belts are no longer as important as those who hold the titles.
That's why Canelo is wasting his time trying to unify the super middleweight title against the paper champions Billy Joe Saunders and Caleb Plant.