David Benavidez says he's confident that he would beat Canelo Alvarez right now if the fight happened this year. The 24-year-old former WBC super middleweight champion Benavidez (23-0, 20 KOs) feels he's got the size, power, youth, and the perfect style to defeat the 30-year-old Canelo Alvarez.
This Saturday, on March 13th, Benavidez will be fighting in a 12-round WBC super middleweight title eliminator against Ronald Ellis (18-1-2, 12 KOs) on Showtime at the Mohegan Sun Casino in Uncasville, Connecticut.
If 'El Bandera Roja' Benavidez wins this fight, he'll be Canelo's WBC mandatory challenger, and he'll need to face him, vacate, or eventually get stripped of his title by the World Boxing Council.
Benavidez doesn't possess a world title at 168 to lure the belt-driven Canelo to fight him, as the Mexican superstar has decided that he wants to collect all the belts in the division.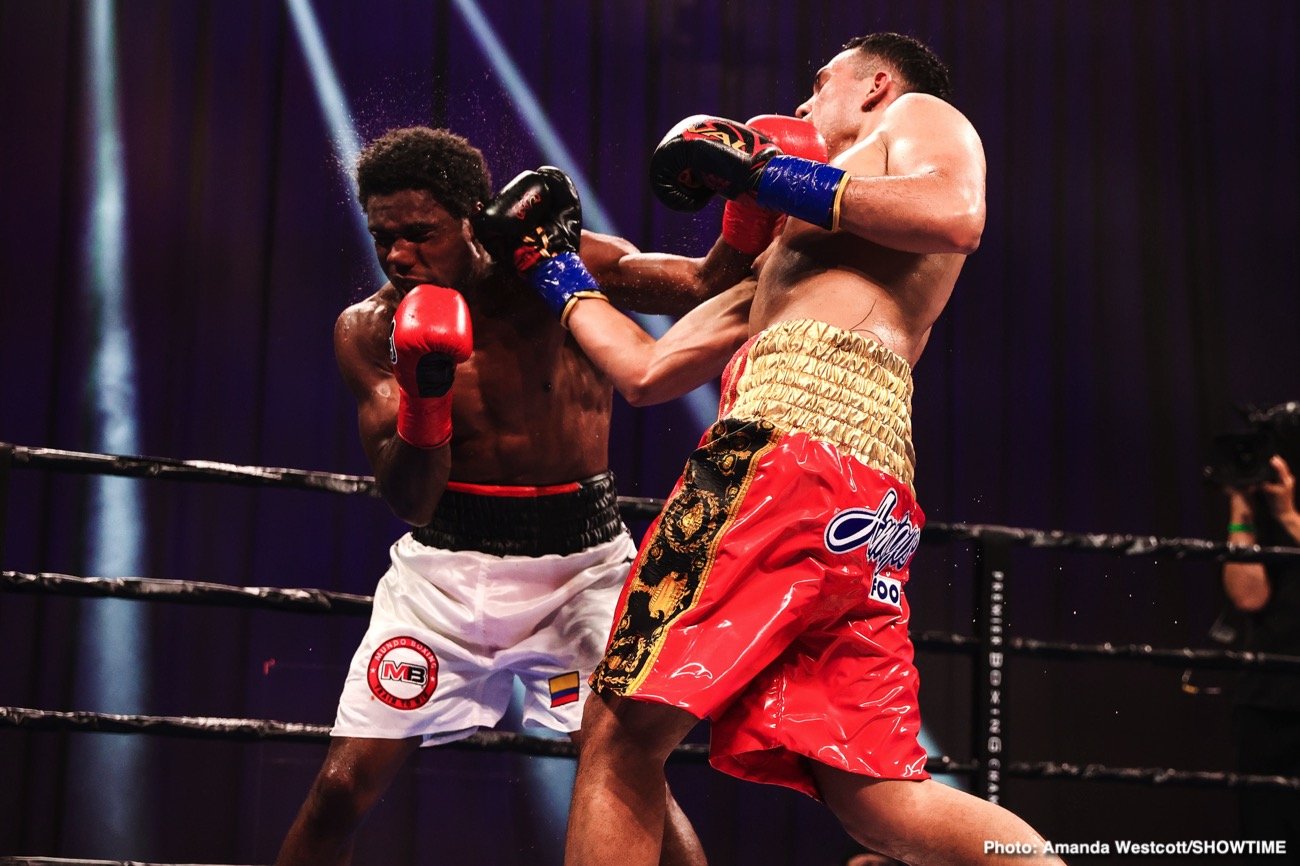 Benavidez ready to beat Canelo
"I could beat Canelo right now, to be honest with you. If I fight, I'm 100% confident I could beat Canelo," said Benavidez to ESPN.
"With the news guys, 50 percent of the people believe in me, and 50 percent of the people know that he doesn't have a chance at all.
"But if you look at the type of fighter I am, great jab, great body shot, great uppercuts, great punch selection, I'm able to put some great punches together.
"I don't just stand there in front of somebody, letting somebody hit me. The people that Canelo has fought just stand there; they just stay there.
"They have no head movement, they have no combinations, and they don't even throw jabs. So I feel like I'm a completely different type of fighter," said Benavidez in comparing himself to the guys that Canelo has been facing.
Canelo's recent opponents have been little more than non-thinking punching bags with the way they've stood immobile and let him pound away at them.
Former WBA super middleweight champion Callum Smith was supposed to have been the #1 fighter in the 168-lb division, but the ring IQ he showed against Canelo last December was that of lower-level fighters.
Although huge at 6'2″ and powerful, Smith's decision-making against Canelo was poor with the way he fought with his back against the ropes.
Benavidez isn't going to cover up against Canelo the way that Smith and Avni Yildirim both did. He's going to go on the attack and try and take him out.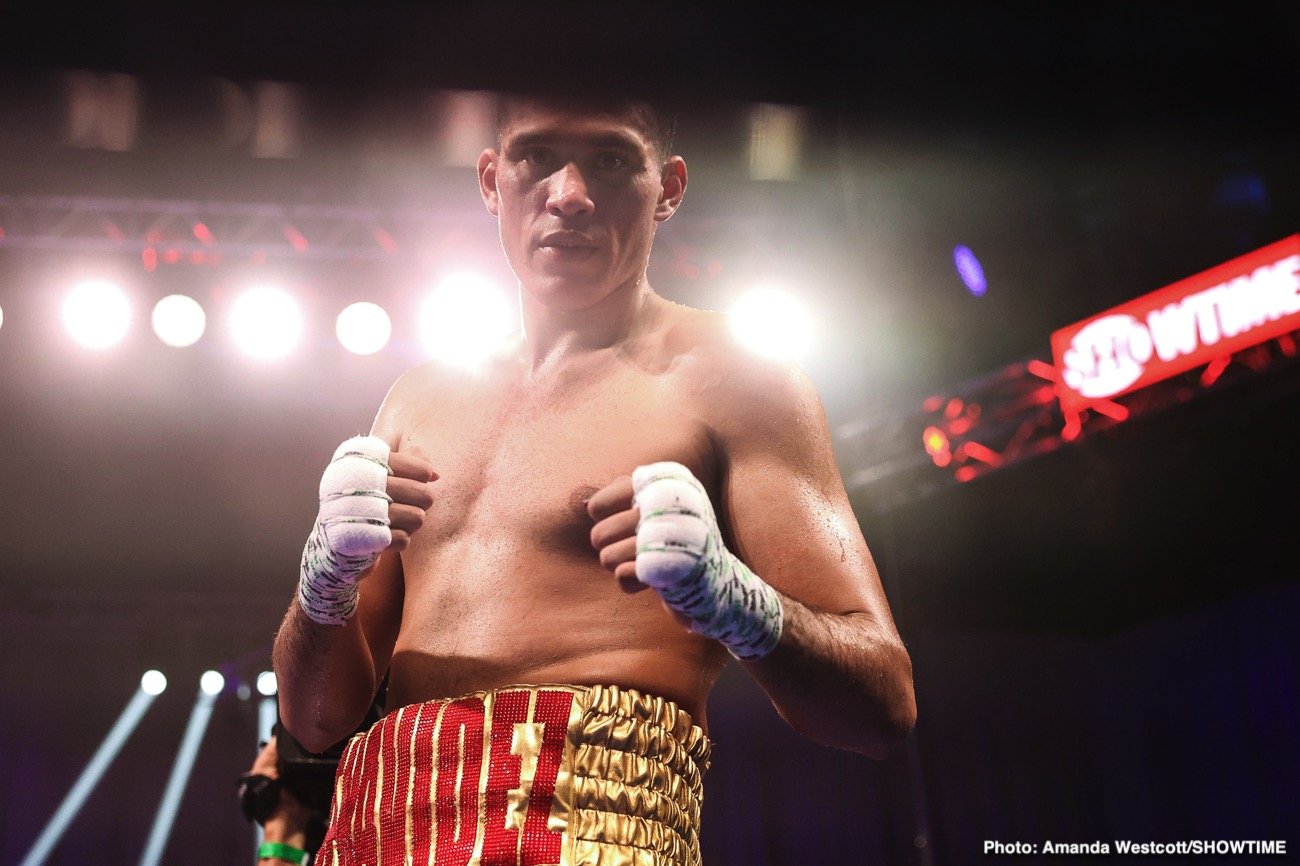 Canelo needs to face Benavidez soon
"I got youth on my side, and I feel like I hit harder than Canelo," said Benavidez.
It's important that Canelo not wait too long before fighting Benavidez because he doesn't have the youth advantage against him to wait him out until he's less dangerous to fight. In this case, it hurts Canelo to wait much longer before taking on Benavidez.
Like many of his boxing fans, Benavidez notes that Canelo showed no desire to become the undisputed super middleweight champion when he held the WBC 168-lb title from 2017 to 2020.
It was only after Benavidez lost his belt on the scale in 2020 after failing to make weight for his match against Roamer Alexis Angulo that Canelo started showing interest in unifying the belts.