WBO welterweight champion Terence 'Bud' Crawford told Shawn Porter on Thursday that he's on "standby" right now after he let him know that he'll be ready to face him this May.
Crawford (37-0, 28 KOs) is still waiting to find out if his promoter Bob Arum will be able to put together a fight against Manny Pacquiao.
Until Crawford knows whether he's been ruled out of the fight against the 42-year-old former eight-division world champion Pacquiao (62-7-2, 39 KOs), he's going to keep WBC silver welterweight champion Porter (31-3-1, 17 KOs) in a holding pattern.
"I'll be ready in May @terencecrawford @trboxing," Porter said on Twitter in letting Crawford know he's ready to face him next.
Crawford then replied: "Just stay on standby because now you trying me." 
As you can tell, Crawford is in a position of strength, knowing that he has something that Porter wants with his WBO 147-lb title.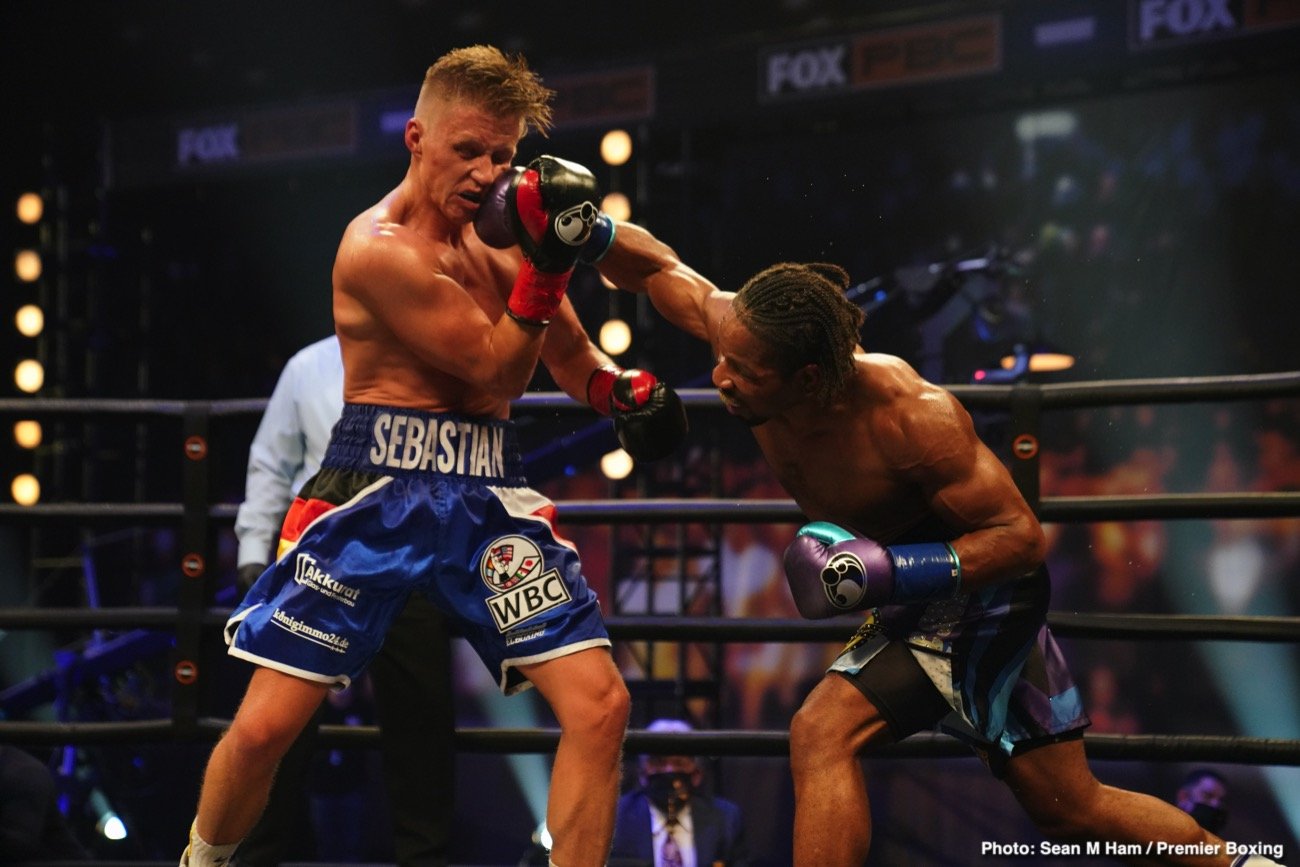 The way that Porter is coming across as so desperate and needy, it's clearly off-putting and might actually be self-defeating.
Crawford already knows that Porter wants the fight with him, so he doesn't need to be reminded by him on a daily basis by the Ohio native.
What Porter should be doing is showing that he has other options and not just Crawford.
Once Porter starts going in a different direction, Crawford will let him know if he's serious about wanting to defend his WBO title against him.
Crawford still waiting
Right now, Crawford is waiting and hoping he can get the Pacquiao fight because this might be his last chance. It doesn't look good for Crawford unfortunately, because Pacquiao said this week, he's "leaning" towards a fight against Mikey Garcia.
That's a match that will bring in money for Pacquiao without much risk. Mikey is pumped up lightweight, and he doesn't possess the size, work rate, or ability to compete with quality welterweights.
In some ways, Crawford is in the same boat as Porter in wanting fights against arguably more popular fighters in Errol Spence Jr and Pacquiao and not having any luck in getting either of them.
IBF/WBC welterweight champion Spence (27-0, 21 KOs) seems to be enjoying toying with Crawford, saying this week that he's now changed his mind about offering him a 60-40 split.
Now he's offering 'Bud' Crawford a "70-30" split, and he might soon change it to "80-20." It's debatable whether Spence is serious about the 70-30 or 80-20 splits, but what is real is that he's letting Crawford know in real terms that he's the A-side.
If Crawford forgets that he's just the B-side guy, he's never going to get the fight with Errol.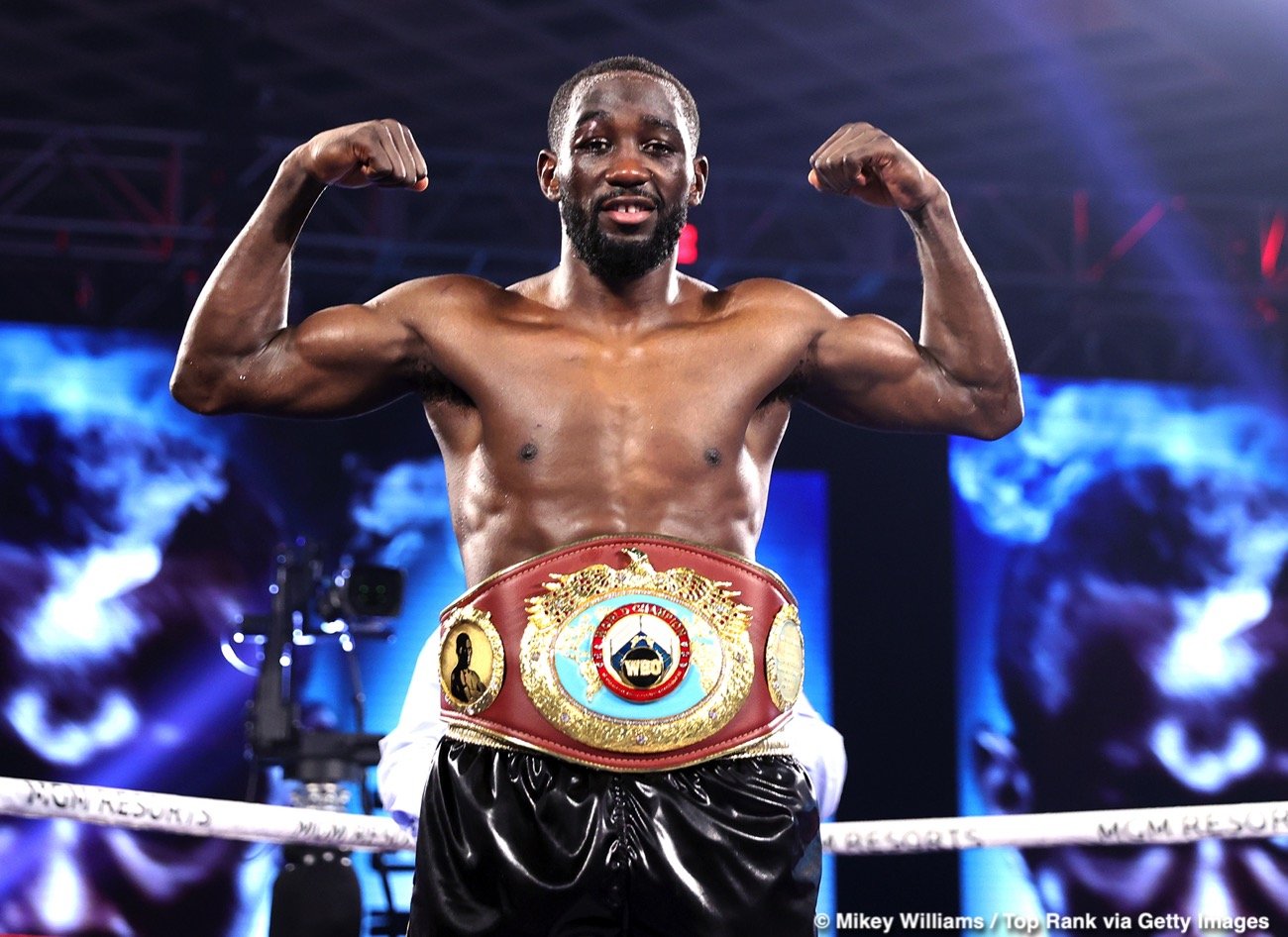 Shawn Porter in a good position
Porter is coming off of a one-sided 12 round unanimous decision over little-known German fringe contender Sebastian Formella last August in Los Angeles, California.
With the win over Formella, Porter captured the WBC Silver 147-lb title. Porter is now Spence's #1 ranked WBC contender, and he wants a rematch against him to avenge his narrow 12 round split decision defeat from 2019.
However, Spence is interested in facing WBA 'Super' 147-lb champion Yordenis Ugas next in a unification fight, and he hasn't shown interest in running it back against Porter just yet.
Porter will be able to force a fight against Spence or Crawford eventually, but it might not come soon enough for him.
Shawn will get a big fight soon, but he's just going to have to stay patient and let things play out.